With the curiosity of seeking government jobs owned from his relative :
Mr. Hariharasudhan completed his schoolings in government school, Madathukulam  and his graduation as BCA in Vidyasagar college, Udumalpet during the year 2012 -2017.
After being furnished with BPO in TCS , soon he seceded due to the difficulties of food and timings where he was procured with 13,000 per month. And next he travelled with two years of marketing job with a pay of 12,000 a month. Then his roles in SRIWIN at udumalpet to install software in rural society banks , entries of data and making the bank staffs to aware of the software and he seceded with the closure of the project.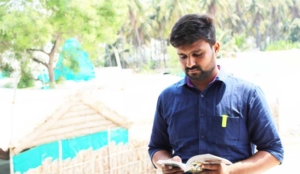 Suitably, he has raised with his own idea to the capital it around 2.5 lakhs for his own business in 2017 , Hariharasudan plate company. Manufacturing of plates in Gudimangalam where he earned Rs.800 as a profit a day. Besides manufacturing, also he dispatched 400 -500 pieces a day to F2b, Coimbatore. Rate of 1.25 – 2.50 paise is what he charged each plate. He also proceded his production in the company with an area of 31/3 cents with the binary labors. A ton of raw material for plate production equivates with a capital of Rs.80,000.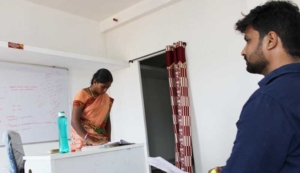 Mission in life is not to survive but to thrive :
Stimulation towards public service commissions by his relative who worked in private company and with the age of 40 he turned himself towards govt. jobs. He engaged his hours with studies which made him reach the position of income tax department in Thuthukudi. With his experience gave the words to listen that learning process for public service commissions is tedious. Hariharasudhan because of job security and higher benefits with a higher salary, devoted it. Currently, he is getting near to group 2 and 4. He bounded his days with 5 hours of studies with the closure of his production by 5.00 pm and then he used to check the material quality of the plates.
Brainery towards devotion :
The right option to proceed your journey towards public service commission, SAI SHANMUGA ACADEMY . either higher secondary or pursuing graduation, which is under the government of the state with well-experienced mentors and guide disbursing comprehensive material to reach your goal.
Advancement  provided :
Both preliminary, main examinations and the interview of all groups of Tamilnadu public service commissions.
Positions of PO, CLERK, SO in IBPS, RRB to recruit officers to allocate in public sector banks and regional rural banks.
TNUSRB to recruit for the posts of grade 2 police constable, grade 2 jail warden, fireman vacancies.
TET to allocate for govt. teacher in state or central level.
Also with tutorial classes for 10, 11, 12.
Smoothness offered :
Weekly free classes for solving individuals difficulties in their topics.
Flexible timings with different sessions of batch both in the forenoon and afternoon.
Initial payment to enter and there is no need of payment until got a pass in the examination.
Assessment of individuals performance through group discussion accompanied by the same professionals.
Anytime solutions through social media like WhatsApp groups.
Believing in individuals hard work providing additional classes for improvement in their status.
Free residence facility to enhance their discussions with their batchmates.
A smart class session a week to make easier of difficult topics.
Enhancing English communication through spoken English classes.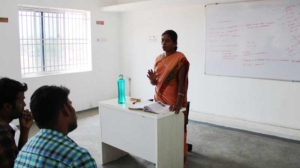 Positivities of public service commission jobs :
Valuable salary as most of the jobs carries with profession security. Retirement life offerings, to meet out their requirements after their retirement. Medical benefits to enjoy their medical cover with some off days also with fixed working hours. Based on the jobs nature they enjoy decent perks and bonuses. you can't cross the sea merely by standing and staring at the water.
Contact
4/ 131A First Floor , Murgan Temple Opp , Dhali Road , Bodipatti , Udumalapet