Meevish interiors needs no introduction in the field of architecture and interior designing. The unique and contrasting designing offered by Meevish interiors has gained a lot of appreciation and popularity around the masses public in Tamilnadu.
[the_ad id="790″]
As it is said, " There's always a successful man working too hard, behind every successful startup."
The man behind Meevish interiors is S.Viswanathan. Mr.Viswanatham is an architectural interior designer and civil engineering, above this, he is a great human being and an awesome personality who has stood as a great inspiration for a lot in the field of interior designing. He was born in Tamilnadu in November 1994.
Education
He has expertise in the field for so long,he held a respected position. He graduated from a Bachelor of civil engineering at Vinayaka Mission University and he completed his higher education Architecture Interior Designing at Dream Zone
College of Interior architecture designing. He has bagged several achievements which include first prize in Vinayaka Mission Inter-university tournament 2018, achieved NCC B Certificate with A Grade and list goes on. As a student, he has organized several events such as Procon 2k15.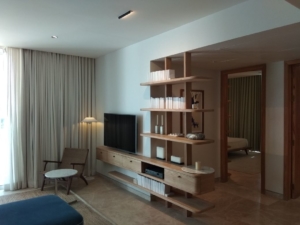 Career
He has begun his career as a site manager at Motif Interiors and then followed by several projects in different fields. The list includes a project held at Mepz at Igarashi Motors as a project engineer and then followed by a Project engineer at Mepz, Igarashi Motors, and the list goes on.
● He then extended his services to survey camps, workshops, camps, etc. He represented the South zone in cricket.
● His interest includes Site Works, Building Science, Reinforcement Cement Concrete and Interior designing.
● He has participated in several activities like the National quiz symposium held at VMKEC.
● As much as his education, he has been equally passionate about his hobbies like sports like volleyball, basketball etc,
And also, not only in sports and services, he has been an active participant in clubs and has been the head of the anti-ragging committee.
What Meevish offers?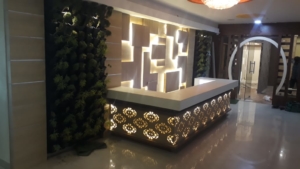 Residential and Commercial interiors
Meevish has been successful in extending their services as residential interiors, which are classic.Commercial and residential interiors are profound services they offer. Residential interior designers are responsible for the layout, design, and ecoration of residential building spaces. They revamp people's homes, houses or condos. These designers should possess an artistic flair and the business acumen necessary for planning interior spaces and managing projects.Clients in residential design are individuals or families, and the designer has to take into account the client's personal needs and desires while designing ving spaces.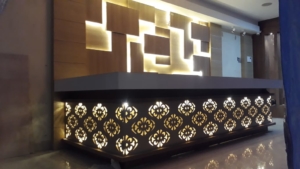 Residential and Commercial Elevation design
Elevation design has been all over the place now, Meevish with their explicit services has offered a great sense of elevation designs. In architectural drawing terms, house elevations are two-dimensional pictures of the façade of a house or interior features that have faces projecting from a flat, solid background, like cabinetry, fireplaces, niches and elaborate wall designs.shows the front or side of something.                                                                                                                                             For example, A floor plan, by contrast, shows a space from above as if you are looking down on the room from the
ceiling.
[the_ad id="790″]
Meevish interiors have been on top of the game in the architecture business,It has been profound for its services. They have been in the business with the highest success rate for their services at low cost and maintenance. They offer explicit designs with a manageable cost. Meevish interiors have specialized in designing Modern Kitchens, Modern Tv units, Modern upboards, etc.
Services list :
● Apartment interiors
● Individual villa Interiors
● Office Interiors
● Work stations
● Hospital Interiors
● Bakery Interiors
● Butik interio
Until now, the company has offered a lot of services to several customers allaround the country. Their services are very budget-friendly and are compatiblefor users to personalize and give their opinions.The workspaces designed by the Meevish interiors has gained a lot of hypebecause of the fine workspace designing.And till now, they extend their services in many sectors in several cities.Mr.Viswanatham has been still offering his diligent services to the company andspreading its wings and services.
Contact
S.VISHWANATHAN BE,AID ( interior designer )
Adderss : 21/RKR street(opp to ayappan temple), Udumal pet – 642 126
Phone     :  9788794236
Email      :   meevishinteriors@gamil.com
[/responsivevoice]