This has been started by Aravind.R, Santhosh.s, Subash.D, Vinith.p, These people completed their hotel management and have an experience of 10 years in this field they have been worked at Bahrain for 6 years. To accommodate our customers through happiness, quality taste, and extraordinary experience while working toward the better for our customers, community, and environment.
Mission and Vision :
 To accommodate our customers through happiness, quality taste, and extraordinary experience while working toward the better for our customers, community and environment. To impress our customers by giving them the highest degree of service possible and by providing them with the finest and good quality food at reasonable prices and a comfortable environment.
[the_ad id="790″]
A variety of dishes. Enjoy the taste of food in your place. A convenient, relaxed, friendly environment that ensures the highest level of quality product and best value for money. the Plan to Win, which center on exceptional customer experience.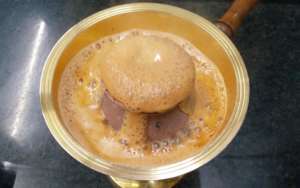 Tandoori  Tea
                   Apart from many other things, one beverage that Indians are very possessive about is their 'Chai'(tea). Brewing tea is an art form and now. They first roast kulchas (handle-less clay cup) in a pre-heated tandoori and then pour semi-cooked tea. As the kulchas are extremely hot, the tea bubbles over.  This tea different from the others is its quirky preparation style wherein, empty kulhad or clay pot is pre-heated in tandoori and then half cooked tea is poured in it. This amazing variety of tea got the buzz after a tea shop. This cooking process is going to give the tea a very unique earthy flavor, along with a smoky taste. If you are someone who has a special liking for tea and can have it in Tandoori tea is sure to please your taste buds.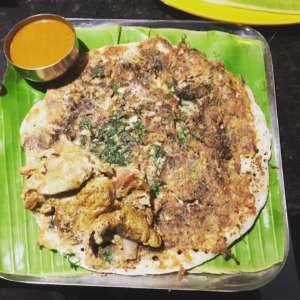 Karidosa Verity
                                                   There are various versions of this dosa, some of which include eggs, kurma, etc. This is a very simple plain Kari dosa. We will need Dosa Batter and Mutton Sukka for making Kari Dosa. Kari dosa is like a mini dosa with meat toppings; the entire dosa is cooked upside down and cooked for a couple of minutes, the result of an awesome dish with delicious taste. the delicious Chicken Keema Dosa Recipe that is filled with spicy chicken keema. This Kari dosa is an extremely popular recipe in Madurai region but they are being near you. Though every region has its own beloved recipe, one of the most widely renowned recipes is that of the Madurai Kari dosa.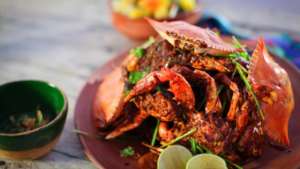 Crab (Roast/Soup/Masala)
                           Crab roast is a fragrant medley of spices. Crab Roast is an exceptional and tasty delicacy among seafood. crab meat stands out for having an almost sinfully sweet taste. Crab Masala Fry is a fragrant medley of spices and aromatics. Its spicy punch is set off deliciously by the sweet.  crab masala adds vibrancy to your dinner table with all flavorful Indian spices. crab curry is an authentic Recipe from the Chettinad Cuisine. go crazy and love the taste of this curry. Every coastal region has some very special food recipes and this Kerala Crab Curry. 
[the_ad id="790″]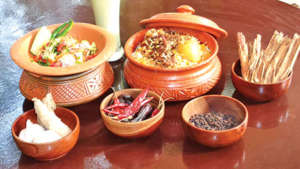 Manpanai  foods
                                            Indian traditional way of cooking method is ManPaanai Samayal. Clay Pot Cooking is a traditional and old way of cooking food in unglazed clay. All items that are cooked in the earthy culinary glory that guarantees the fullness of food tasting in manpanai. The real taste of food in the pottery. If you ate ones that it would be a delicious one. Food cooked in the earthenware will not spoil quickly. There is no compensation for the fish broth that is placed in the marked earthenware. We provide the cuisine using the traditional recipes of Tamils. Earthenware is not only traditional, but it can also enhance the flavor without changing the character of the food. Food cooked in earthenware is easily digestible. Foods cooked in earthen pots thus have the same qualities as steamed food. It is good for physical health.
Tandoori items (50 Varieties)
                                             Tandoori dishes rubbed with a variety of spices. The word tandoori means a dish cooked in a tandoor oven. Treat yourself with the entire tandoori selection. A party without tandoori starters is truly incomplete! And of all such starters, the Tandoori Tikka is especially popular with the perfect blend. We serve you varieties of delicious Indian food and specialized in best curry.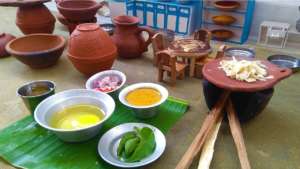 Catering services:
Marriage and Receptions
Festivals and Party Orders
Family treat and function
Meeting hall service
Address: Near railway gate, kolumam road, udumalai pettai 642 126
Address: Samathuvapuram , Udumalpet 
Phone: 76397 44744, 63743 52106, 9655506145,    8667088509
Email: raravindasamy@gmail.com