Customized  Gifts
It has been an important part in showing the bonding between each other. Apart from being just a simple gesture of appreciation towards your partners giving the right gifts can show just how much you care and understand them. Gifts are surprising and important part in human communication, to define their relationships and strengthen bonds with family and friends. Gift is universal way to show their appreciation, interest and strengthen bond among other.
Gifts are important to make someone feel special. A gift, as well as volunteering or donating to trust, has a positive impact on your physical and mental health and can contribute to a longer life. If you want to show your friend or loved one how much you care, giving gifts are a good way to do that and it should be a special event or occasion before you demonstrate your love. More than our happiness others smile gives you more satisfaction.
[the_ad id="790″]
photo frames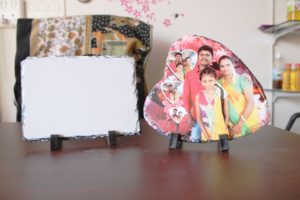 Picture frames are generally square or rectangular, or it may be with different shapes though frames are not uncommon. Frames in more unusual shapes such as football shapes, stars, and hearts can be hand-carved by a professional woodcarver or carpenter or possibly molded out with wood pulp. There are also picture frames designed to go around corners. A popular design is a scoop. Free Prints Photo Tiles are one-of-a-kind lightweight panels that easily stick to walls with no need for a hammer and nails. And they unstick just as easily, which means you can move them anywhere you like. If it is an unstuck one so some memories can be easily traveled with you.
Crystal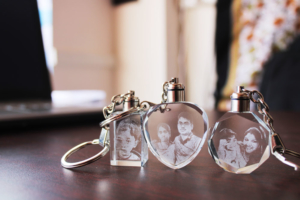 is a solid material in which the component is arranged in a pattern and surface reflects its internal symmetry. It is a solid substance if it has long-range order. Once the positions of it are changed at one point, the place of each particle is unknown precisely throughout the crystal. Most liquids lack long-range order, although many have short-range order. Solids that have short-range order but lack long-range order are called amorphous. Almost any material can be made amorphous by rapid solidification from the molten state.
[the_ad id="790″]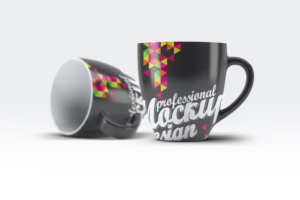 Coffee cup and magic cup
Both mug and cup are types of drinkware used for consuming beverages though mug is bigger and thicker than a cup. All over the world, it is a tea that is drunk from cups while mugs are usually reserved for coffee and chocolate. There are mugs without handles also while cups always have a handle on its side. Magic Cup is a  frozen cup that provides 290 calories and 9 grams of protein in four great flavors, and a No Sugar Added variety with 260 calories and 9 grams of protein. As an added benefit, it can be eaten frozen as an ice cream or after it thaws, a pudding – perfect for texture modified diets.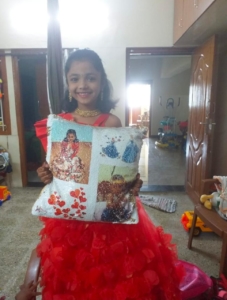 Magic pillows
Magic pillows are customized with photos printed on it. One side print with magical sequences that change colors and show the image another side with normal print as regular pillows. Warm-up any room with your favorite photos through a printed photo. Customized photo pillows with your photos and you see one image hide behind it.
Custom photo pillows are perfect as a gift for any occasions. Now you can enhance the bliss in your living room soft and plump customized cushions. We love our dear people beyond any match. The compromised bond never allow us to have them go away from our site. With photo cushions, you can cuddle them every moment.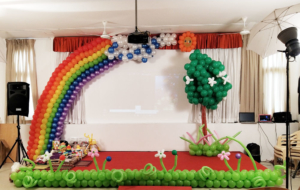 Balloon decoration
Balloons are used for decorating birthday parties, weddings, corporate functions, school events, and for other festive gatherings. The most common types of balloon decor include arches, columns, centerpieces, balloon drops, sculptures, and balloon bouquets.
Balloon artists are entertainers who twist and tie inflated tubular balloons into sculptures such as animals. Balloons are used for publicity at major events. Some balloons are used for decorative purposes or entertaining purposes, while others are used in festive times. A balloon's properties, including its low density and low cost, have led to a wide range of applications.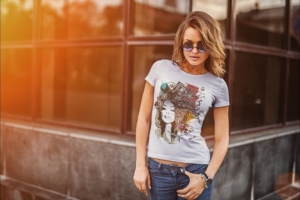 T.shirt
A type of intellectual property consisting of a recognizable sign, design, or expression which identifies products or services of a particular source from those of others. The one clothing piece that never gets out of trend out of trend is't-shirt'. Whether it's a graphic tee, plain oversized t-shirt, or body-hugging t-shirt, they have always ruled the trend and are liked by people of all age groups.
If you look into the latest reports, you will learn that the trend of custom t-shirt design has grown tremendously in the past few years. A heat-setting printed image on the shirt by ironing makes them permanent. Dip a cotton swab into the isopropyl alcohol and wipe the swab onto the backside of the T-shirt. Fully saturate all of the fabric areas with the alcohol. Allow the alcohol to soak into the fabric for approximately 20 seconds.
Contact