Udumalpet Famous Food :
This City has delicious Famous Food items for Tourists, that comes to light by sharing the special of Udumalpet's Famous Food  from many tourists
Crispy Cookies
Banana Walnut
Banana Walnut
The perfect way to end the meal if you are craving some dessert it doesn't get better than the banana walnut. It's one of the delicious food items that catch the eyes of all the strollers as well as the tourists who go across udumelpet. It's one of the delicious and succulent item in the palate and everyone just loves to have it.
Crispy Cookies
Crispy Cookies is a delectable item that has a crumbly sandy texture and toothsome nutty flavor is none other than cashew cookies. The odor from these cookies brings water from our mouth. So, no doubt in it that cashew is a succulent and delicious item which everyone loves to eat it. It's an eye catchy item which catches all of our eyes by its fabulous outlook. Its always be an eye delight item for the visitors and as well having it as a snack is a heart treat to the customers.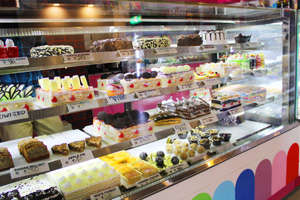 Ragam Palate is the heaven place to eat where the snack items are available in different forms and different varieties. Fresh and crisp snacks are made in a hygienic manner. Every scoop can be enjoyed always in the palace of Ragam Palate. Savory foods are formed in different shapes and preordered as per the buyers wish and regards.
Fresh Cream and pastries
A cream cake is a generic description of many varieties of cream-filled pastries. Cake flour and whipped cream make this variety of cakes extremely light and tender. All flavors are available in Ragam Palate. The shapes and flavors are described as per the customers' wish and ordered accordingly. All the cakes are flavorsome and fresh. With every fresh cake, Pastry is added which is dough of flour, water, and shortening which is savory or sweetened. The shape of the cake is exquisite and that make the customers look back.
Butter Cake
The best butter cake is available in our Ragam Palate. This recipe yields sweet, buttery, delicious, soft, fluffy, moist and rich cake and it is perfect to snack on while sipping a cup of coffee or tea. This is a typical pound cake type recipe with a dense texture, but not too dense.
Though Butter Cake is baked with basic ingredients, it is always palatable. Butter cake is an insanely moist pound cake with a sweet, buttery sauce that soaks through the cake.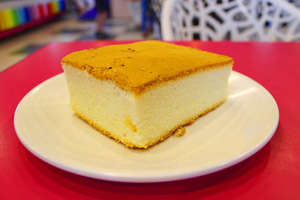 Creamless cake
Creamless cake is a wonderful dry cake to celebrate any kind of occasions or events. Cakes are something we all crave for. No matter what kind of celebration it is, cake makes them more treasured. As different themed cakes in various colors and designs are entering the market, the craze for creamless cake remains the same. The various flavors of cream less cake are available in Ragam Palate 24*7.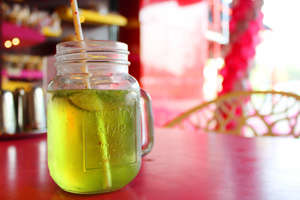 Mojitos Juice
A mojito is a kind of cocktail. When making a mojito, lime juice is added to sugar and mint leaves. The dazzling Mojitos is served by the way it is decorated. A splash of club soda is given at the top of each glass at our Ragam Palate. The juice is garnished with a slice of lime and a sprig of mint. Since it is a popular drink in hot weather, the combination of sweetness, sour citrus, and mint flavor is intended to complement.This juice acts as a remedy for various tropical illnesses.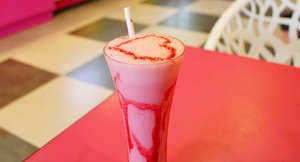 Fresh Juice The plenty of varieties may come and go in several occasions but the thirst for fresh juice remains the same over years. The juice is prepared by mechanically squeezing or macerating fruit or vegetable flesh without the application of heat or solvents. Fresh juice here in Ragam Palate is prepared in a fresh way only once the order is made. This juice can be made with all the fruits based on the customer's choice and wish.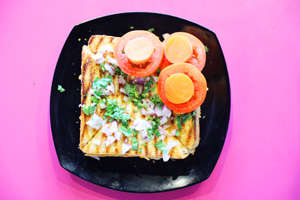 Sandwich
A sandwich is a food typically consisting of vegetables, sliced cheese or meat, placed on or between slices of bread, or more generally any dish wherein two or more pieces of bread serve as a container or wrapper for another food type. Based on the buyer's desire, the bread can be either plain or coated with condiments such as mayonnaise or mustard, to enhance its flavor and texture. The hot and cold Sandwich recipes for any meal of the day are available in our Ragam Palate.
Pizza
Pizza is a savory dish, consisting of a usually round, flattened base of leavened wheat-based dough topped with tomatoes, cheese, and various other ingredients baked at a high temperature, traditionally in a wood-fired oven. This can be served either during lunch or dinner and the serving temperature can be either hot or warm. Teenagers always have a separate love for it and mouth-watering pizza is available in Ragam Palate.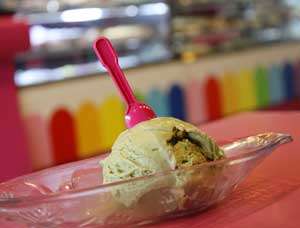 Real Pista premium Ice cream
Ice cream is a sweetened frozen food typically eaten as a snack or dessert. Pista flavored ice cream is sure to delight that adds a wonderful texture and flavor. Premium ice creams give a velvety, rich texture. The different recipes are made with this and the savor of the ice cream gives an immense feel while tasting and drives the customer towards it again and again. The fresh and delicious Real Pista premium Ice cream is available in Ragam Palate.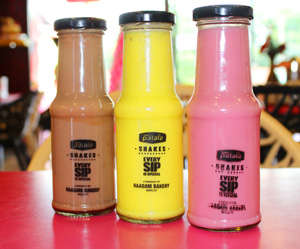 Raagam Ice Cream
This ice cream is available from all age's right from kinder garden to the elders where every scoop is enjoyed in the Ragam Palate. The idea over it has led the way to find the different versions and fusions of the ice cream. The wide range of ice creams is available in Ragam Palate. This is a fresh milk product. It is available in different modes like Cups, Kulfi Sticks, Ice Candies, Chocó Bars, Cassata, Cones and family packs. , Cones and family packs
GALLERY OF RAAGAM PALATE: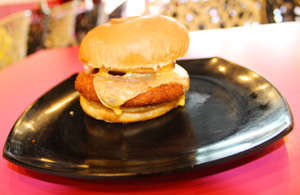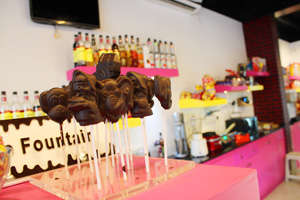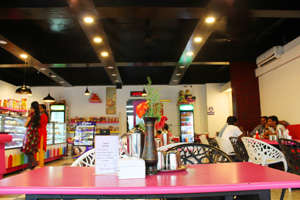 Raagam Palatte :
Ragam Palate,186/2,palani road(near south indian bank)
Udumelpet-642126
Contact No:9173739 27111