Family Restaurant
An eating establishment that serves relatively all varieties of food at reasonable prices, and welcomes everyone with a smile and great hospitality. Family Restaurant is the only place where people can be together and spend time leisurely and lavishly. The time when so many families can have a meet up party and enjoy the evenings with games and have fun. The entertainment is provided in different ways as well. One thing is very sure about this place, from the kid to the elder people entertainment is provided in multiple ways.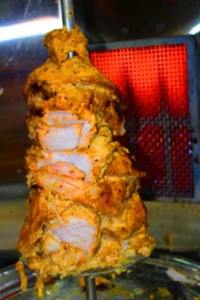 Shawarma
Shawarma is one of the world's most popular foods. It is cut in thin slices and stacked in a cone-like shape on a vertical rotisserie. Thin slices are shaved off the cooked surface as it continuously rotates. People get the feel of mouth-watering by seeing the shawarma itself, because it is designed in such a way. It is prepared in a hygienic way. The preparation and process are started once the orders are placed. The hot and spicy shawarma is made available 24*7. The ingredients are put in the appropriate manner to get the tasteful shawarma.
[the_ad id="790″]
Barbeque
A meal or gathering at which meat, fish, or other food is cooked out of doors on a rack over an open fire or on a special appliance. A barbecue can refer to the cooking method itself, the meat cooked this way, or to a type of social event featuring this type of cooking. Barbecuing is usually done outdoors by smoking the meat over wood or charcoal. Restaurant barbecue may be cooked in large, specially-designed brick or metal ovens. Barbecue is practiced in many areas of the world and there are numerous regional variations. Many techniques are involved and people love to visit again.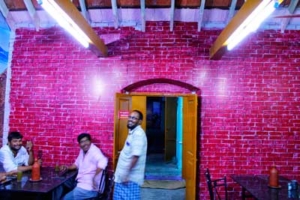 Grill Chicken
Grill chicken consists of chicken parts or entire chickens that are barbecued, grilled or smoked. There are many global and regional preparation techniques and cooking styles. Grill chicken is often seasoned or coated in a spice rub, barbecue sauce, or both. Marinades are also used to tenderize the meat and add flavor. Rotisserie chicken has gained prominence and popularity in U.S. grocery markets. Grilling is done over direct, dry heat, usually over a hot fire for a few minutes, by this method the taste gets revealed to the customers.
Chicken Popcorn
Chicken popcorn is a dish consisting of small, bite-sized pieces of chicken that have been breaded and fried. It consists of small morsels of boneless chicken, battered and fried, resulting in little nuggets that resemble popcorn. It is famous in its diverse forms and texture, breaks through the confine of the other snacks, having a high status in the food industry. It uses two pots of oil with high and low temperatures to fry the chickens in order to optimize the texture. The fried chickens smell good and less greasy, by which the customers drive to eat again and again.
[the_ad id="790″]
Chicken Biryani
A world-renowned Indian dish, chicken biryani takes time and practice to make but is worth every bit of the effort. Long-grained rice (like basmati) flavored with exotic spices, such as saffron, is layered with lamb, chicken, fish, or vegetables, and a thick gravy. The dish is then covered, its lid secured with dough, and then the biryani is cooked over a low flame. This is definitely a special occasion dish especially Chicken Biryani. This dish is especially popular throughout the Indian subcontinent.
Chicken Fried Rice
Fried rice is a dish of cooked rice that has been stir-fried in a wok or a frying pan and is usually mixed with other ingredients such as eggs, vegetables, seafood, or meat. The above process that is done with chicken is termed as a Chicken Fried Rice. It is often eaten by itself or as an accompaniment to another dish. Many popular varieties of fried rice have their own specific list of ingredients, but still chicken fried rice has got its own varieties in various manners and styles with mouth-watering sense.
Parotta
A parotta, is a layered flatbread, originating from the Indian subcontinent, made from maida flour, popular in Southern India. At some places, it is also served at weddings, religious festivals and feasts. It is prepared by kneading maida flour, egg (in some recipes), oil or ghee and water. The dough is beaten into thin layers and later forming a round spiraled into a ball using these thin layers. The ball is rolled flat and pan fried. The different varieties of parotta are available 24*7. The taste of each variety is given in different aspects to fulfill the customers.
Chapatti
Chapatti is a round flat unleavened bread of India that is usually made of whole wheat flour and cooked on a griddle. Chapattis were also introduced to other parts of the world by immigrants from the Indian subcontinent, particularly by Indian merchants. For sugars patients, chapatti plays a vital role in their diet part. The various chapatti are made with many stuffs that gives extra beauty and taste, which drives the customer towards the shop again and again. The taste differs from place to place and that particular taste is given with different ingredients.
[the_ad id="790″]
Roast
Roast is the favorite food for all. Kids going to the Kinder Garden to the older people have the separate love towards roast. Crispy and Crunchy roast which is here makes the buyers to visit again and again. The various side dishes are given depending on the taste of the customers. The dish is ordered once the order is placed. The spicy varieties are also available. The hot and spicy roast is served with great hospitality.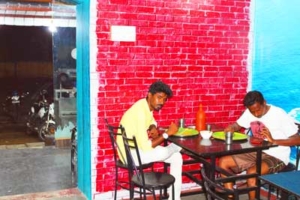 Variety Dhosa
Generally, people drive for dhosa. In particular, the variety dhosa has got a name and fame among people. The popular dhosa varieties include masala dosa, rava dosa, neer dosa, set dosa, ragi dosa, oats dosa, adai dosa, wheat dosa, cheese dosa, paper dosa, etc. The list is very high and customers choose their own favorite. The side dishes are provided based on the type of dhosa. The variety dhosas are available at any time.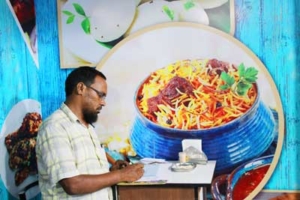 Contact :
Shawarmashi Family Resturant – Halal  Food Quality
99431 51183
Govt Boys School Opps, Sun Hotel Near, Dhali Road Udumalpet