It is known for its food, serves mouthwatering food to 300 customer per day and 50-100 parcels of home delivery. With a wide range of items on the menu. The hotel was started by Mr. R.Kandha Vadivel in 2015 and since then it's striving to bring happiness among people with their delicious food. Currently, the hotel is managed by Mr. K.Ramesh Kumar with the help of his staff. The hygiene while making food is taken care of as utmost priority. The hotel serves various luscious items in its menu –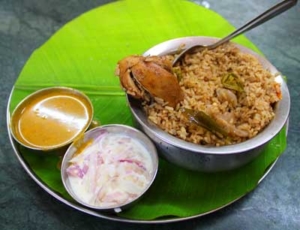 BIRIYANI
Its main ingredient is rice, Indian Spices, Vegetables, meat, yogurt, and dried fruits. It smells heavenly and is a blessing for food hungry stomachs. It can be served with various gravy dishes or can be consumed as an individual dish.
Chikken biriyani
Muttun biriyani
Egg biriyani
Empty biriyani
GRILLED CHICKEN
                                      Chicken parts that are barbequed, grilled and smoked, seasoned with a spice rub or barbeque sauce. It has a tender taste, tastes best when consumed hot. It can be munched with various kind of Indian slices of bread like 'Naan' or 'Roti'.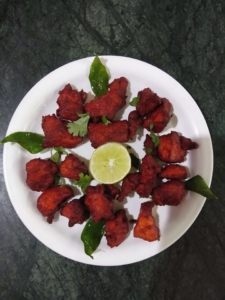 Bonless chilly chicken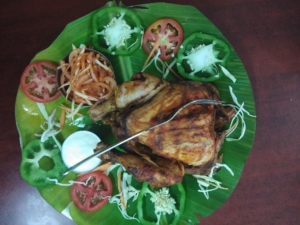 Grill Chicken
VARIETIES OF FISH AVAILABLE 
                                   A fish fry is a meal containing battered or breaded fried fish. It makes a great appetizer or a side dish. A masala of various Indian spices together, fish, ginger garlic paste, all-purpose flour, besan, etc.
 

Fish fry
  Chilly fish
  Natilly fish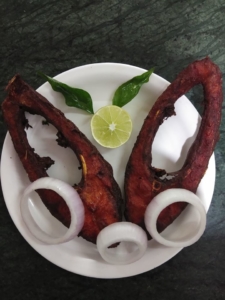 Fish fry
Chicken manchurian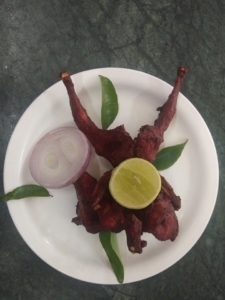 Kaadai Roast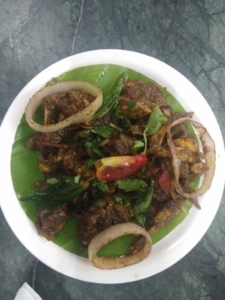 Kaadai fry
Massurum Pepper Fry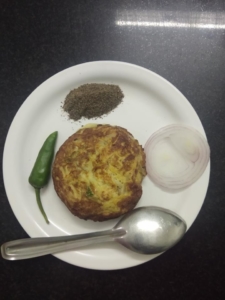 [the_ad id="790″]
PALLIPALAYAM (GRAVY)
                                  It is a side dish, South Indian style chicken fry recipe made by Sautéing chicken pieces in a spicy onion and Garlic masala.  Ingredients used are chicken with bone , Indian Shallots, Garlic, Coconut Oil, dried Red chilies, Turmeric, sprigs Curry leaves, Salt, Chopped coconut. 
          Pallipalayam Gravy
          Chikken Pallipalayam
CHETTINADU (GRAVY)
                                   Also known as Chettinad, this cuisine is perhaps the most renowned fare in the Tamil Nadu repertoire.  It uses a variety of spices and the dishes are made with fresh ground masalas. Major spices used include star aniseed, kalpasi (a lichen), tamarind, chilies, fennel seed, cinnamon, cloves, bay leaf, peppercorn, cumin seed, and fenugreek.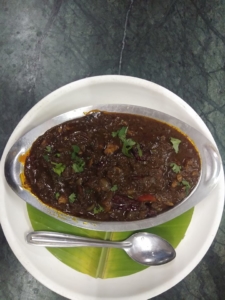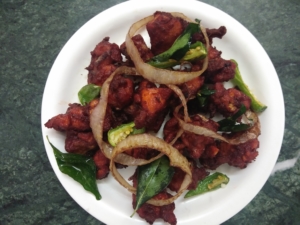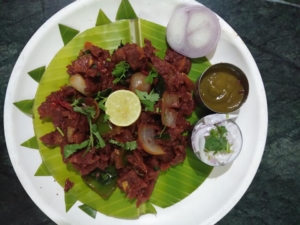 Spl chilly parota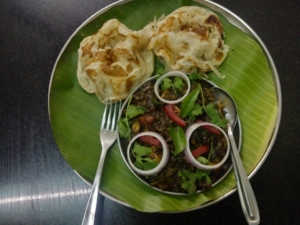 Spl Muttan kudal fry with Bunparota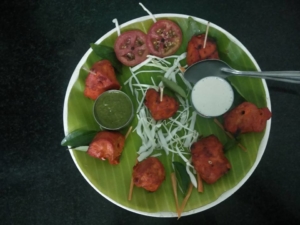 Tandoori Chicken Tikka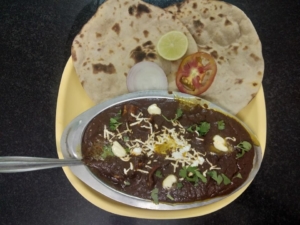 Veg SPL Rotti with Paneer butter Masala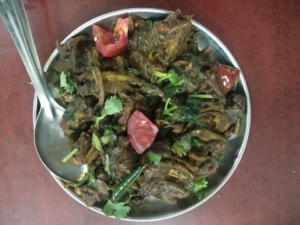 Muttanfry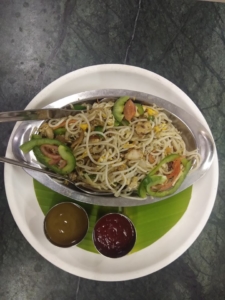 Chicken Noodles
[the_ad id="790″]
Spl in schezwan chicken fried rice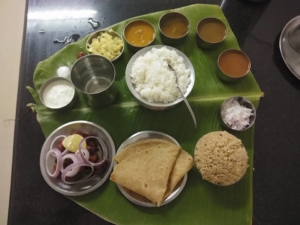 Full Meals Rice,sambar,pulikulambu, nattukolzikulambu, Muttankulambu, poriyal,curd. all days available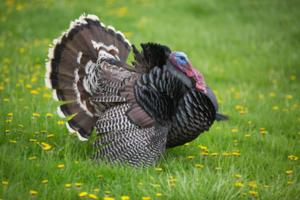 Turkey biryani – Only On Sunday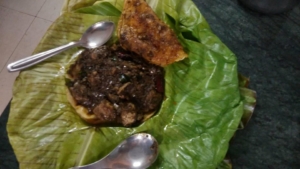 VAZHAI ILAI VARUTHA CURRY
                                   Consist of Mutton, Onion, Dry Red Chilies, ginger-Garlic paste, Crushed Black Pepper, Cumin Powder
NOTE: Valailai Chicken fry is available only on Friday, Saturday, and Sunday. Various varieties of Nattu coli, Mutton are also available here.
Catering services available upon demand.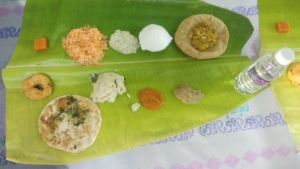 catering serivice
Address: Hotel Sri Saravana Near Taj theatre, Dharapuram road, udumalpet. 
Mobile: 98658 76753,97502 28480
Email : srisaravanahotel7@gmail.com
Any Suggestion and Prference , Please Comment Below , Share your Feedback