One of the Best top tourist place in udumalpet is amaravathi . it is located in the western ghats with any facilities for a normal picnic. the unique place in Amravati is a crocodile farm.
The crocodile farm was started in 1976, it is 1 km before the site of amaravathi dam. now 25 male and 73  female totally 98 crocodiles are maintained on the farm. fish based foods are readily available near the park. Sainik School, an army school is situated at amaravathi Nagar
Kallapuram is nearby villages well known for Paddy Cultivation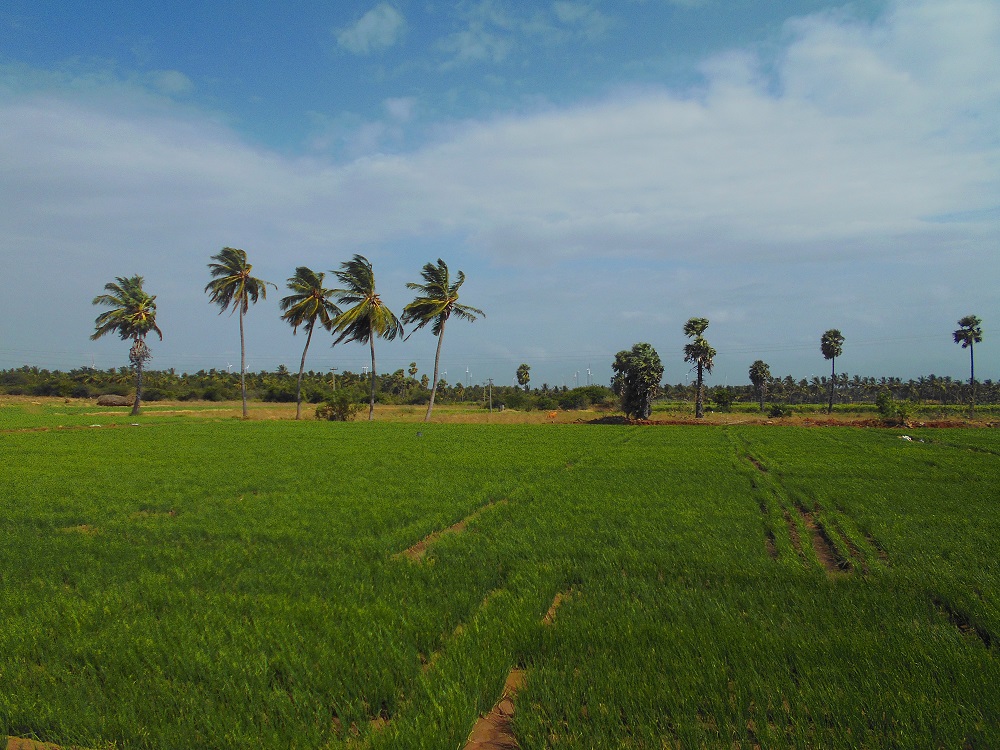 Boat riding is available here. amaravathi is easily connected by the road from the udumalpet. Decent hotels for accommodation are available in the town also this village . the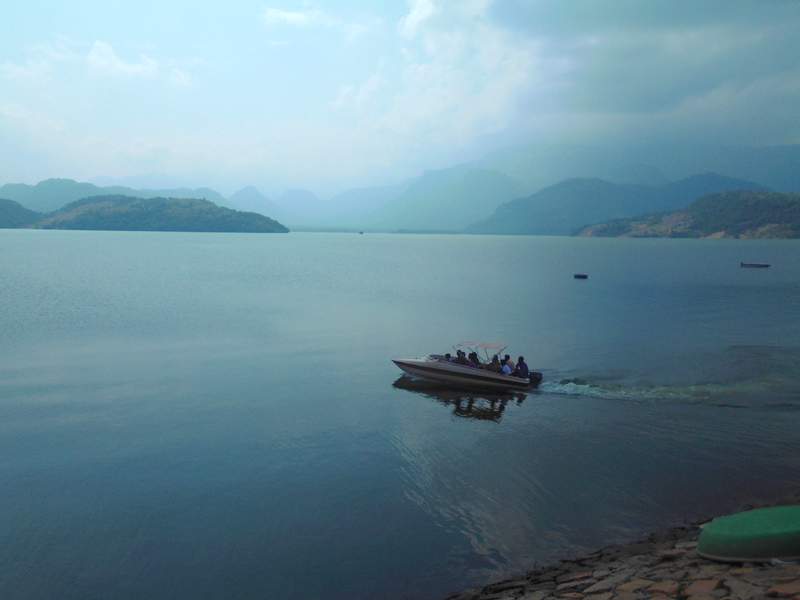 udumalpet to munnar road gives beautful view of the western ghats. chinnar is 25 km away from udumalpet. the indira gandhi wildlife sanctuary and national park now itis called Annamalai tiger reserve and wildlife sanctuary at chinnar are nearly situated which25 km from udumalpet on sh17.
the travel gives high authority to wild animals crossings, for travelers safety. using horns are not advisible here. chinnar river set apart tamilnadu and kerala states. from chinnar, short vehicle travel,
kattalai mariamman temple can be reached. inflow, tourist will come during weekends and new moon days.a bath in the ever cold and earliest chinnar river water will be A wonderful experience. trekking is possible here and the same has to be informed with the forest department office in the town.

"Travelling it leaves you speech less , then turns you into a storyteller"
We are gonna see the place that would be the feast for travellers. YES….! Its Amaravathi
Amaravathi is located 28 kilometres south of Udumalpet . It takes just 35 – 40 minutes to reach from udumalpet . There are plenty of buses available from udumalpet . Amaravati is special for the dam and the crocodile farm .
AMARAVATHI DAM :
                            The Amaravathi dam is a dam constructed on the Amaravathi River in 1957. It is located at Amaravathinagar, 25 kilometres (16 mi) south of Udumalpet on SH 17 in the Indira Gandhi Wildlife Sanctuary, Tirupur district in the Indian state of tamilnadu . The Amaravathi river originates in a village called Manjampatti which is located at tamilnadu – Kerala border between Palani – Anamalai hills . The two main occupation done here is agriculture and fishing .
Fishing :
              Amaravathi is very famous for fishing . the fishers here goes for fishing at 3 AM to serve customers with good quality fresh fish . By 7-8 AM they come with fishes , the first step is that they weigh the fishes and then it is delivered to customers according to their need . There will be a big queue waiting for the fishes from 6 AM . People from different villages of radius 10 kilometre comes here .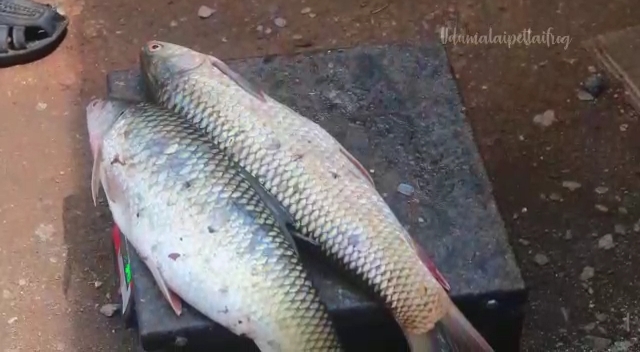 Getting the fishes after weighing they have to be cleaned .  People for cleaning is also available here . These people come from various places like Coimbatore , Palani etc….
They charge 15 rupees for a kilogram. They clean neatly and give fresh pieces. Here, this fishing business is handled by the government. So, only the fresh fishes are delivered here. These fishes is also sent to Udumalapettai for sale. Amaravati is famous for its fresh and tasty dishes.  A variety of fishes is being taken here.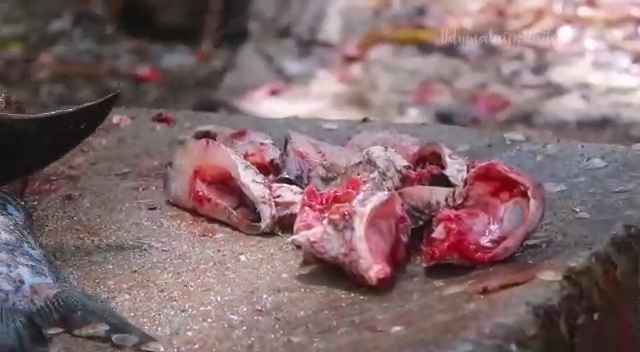 Fisherman says that they get fishes according to the height of water level in the dam . They says that if the water level is 75 feet , they get ½ ton of fish and if there is 30 – 40 feet water level , they get 1 – 1.5 ton of fish . They says that at least they get 350 kg of fish .
               Here they don't stop with fish shop . Fish stall is also available .By 10 AM tasty fish fries will be available and by 7PM the stall closes . These fish fries would be appetizing in appearance
CROCODILE FARM :
             INDIRA GANDHI WILD LIFE SANCTUARY is located near Amaravathi dam . This is the largest wild breeding population of crocodiles in South India . It is one among the top 3 crocodile farm in India .Mugger variety of crocodile is grown here ,  which is the most commonly found in South India .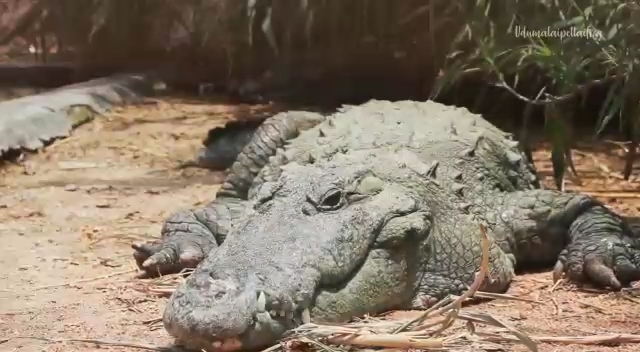 To enter the farm we have to get ticket .The adult ticket costs 30 Rupees , it may vary for children . To take camera inside extra charges have to be paid . Here ground water tanks are constructed for crocodiles . Crocodiles are fed  thrice in a week .
Tuesday and Thursday 100 kilogram of beef is given and on Saturdays 50 kilograms of fish is given as feed . Various age group crocodile are found here from the small to aged one . Eat , Breed , Relax is the lifecycle of these crocodiles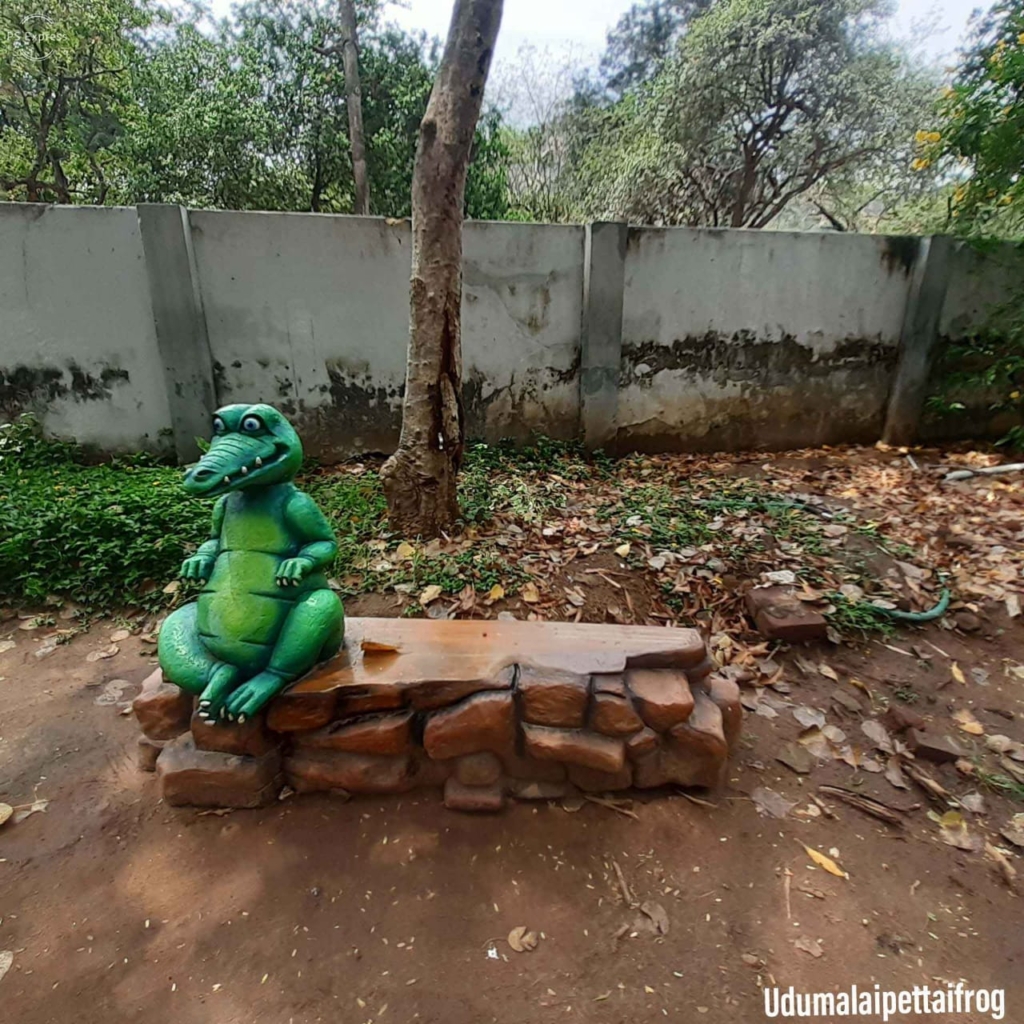 This sanctuary doesn't stop with farm , they have recreated park also . There were little benches available . The statues of zebra , panda and crocodile is kept on those benches in cute manner which attracts children . There is real like statue elephant which is being the self-fie spot of the park . There is also small bridge constructed to add additional beauty . One thing we could notice in this park is that they have implemented their creativity in a beautiful manner . They are no ac or decorative lights but still they made the place beautiful .
               On the way down the lane , there is greenery spot which is full of white butterflies . This is amazing to see . If you are planning for a family trip , then this would be the best place , because this is well suited for all age group people .
Pic : Vignesh Karthi