Kattalai Mariamman temple is famous in Kodanthur located in the Chinnar forest area in the middle of Udumalpet to Munnar road.
Kattalai Mariamman is being portrayed by the tribes living in the Kodanthur. This temple is about 70 years old.
Kattalai Mariamman is famously known as "VANADEVATHAI".To reach the temple we have to cross the Cinnar checkpost .
After crossing the Chinnar check-post we have to go through the hill area, so on the way to the temple, we can see a number of elephants, deer, monkeys, and wild buffalos. It could feel like an unlocked zoo and those creatures will not hurt us.
 The 3 kilometer from Chinnar forest to the temple is like a single lane of soil road in the middle of the forest and that 3-kilometer travel to the temple gives the best experience. The temple is not in such a granted manner as we think but it is as simple as that and powerful.
There is a river near the temple which originates from the western ghats. It adds extra beauty to the temple. All the way along the river, the river is covered by branches of trees joining each other. Those stones, watercolor, trees, and fishes would make us feel like it is a shooting spot.
People living there that is tribes say that whatever high temperature may be the summer but the water in the river remains very cool . It still remains an undefined miracle to the people . Also the tribes there says that the river water consist of herbal and medicinal values ,so it is good for health .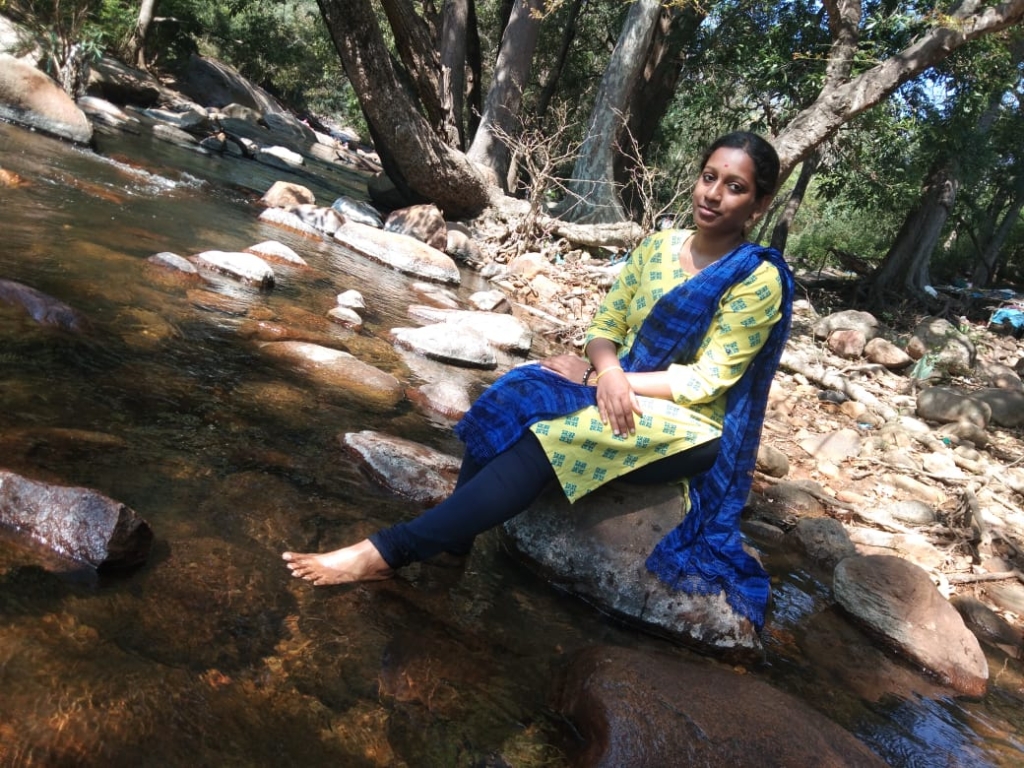 We can also find some tribes having small stalls near the river. They sell stuff like mango which they naturally get from the forest. It would be really interesting to taste those things being sold there. Amman will be fenced by a number of veils.
Peoples will not be allowed to get inside the fencing . The Amman will be very simple and gorgeous in her own way . On the way to temple we can see the top of mountains beautifully decorated by clouds and sometimes we could find more clouds .
It seems to be a mountain decorated with a white flower. So by a sentence " it is the place which god have created to give you chance to understand the beauty of nature in  this nonstop busy world . So I wish you all could visit this place.