The temple has undergone various renovations including painting of a new shrine for the festival idols, Moolavar and Parivar idols tower, and Rajagopuram.
Here Sri Mariamman Pancha Asana Vedi and 9 Kundas, Vinayaka Peruman, Selva Muthukumaraswamy, Ashta Nagar, Kodimaram, Pali Peetham each have 13 Kundas as a Kundam and a platform with 5 platforms.
It was more than 2 years awaited festival for udumalaiyans. Every citizen of the city would devote themself to mariyamma.
the pandemic situation may reduce the possibility of participation in this consecration. Here not only for udtians but also for the people around the city also have very gust to be in a part of this.
Hindus solemnly believe the rituals like this give power to our soul and strength to lead our life. If we might be in a part of those rituals, we are blessed with a positive aura created in that place.
Once we saw kumbabishekam invitation, you will feel so much happiness in your heart. Everyone has the feeling of blood relation with this temple.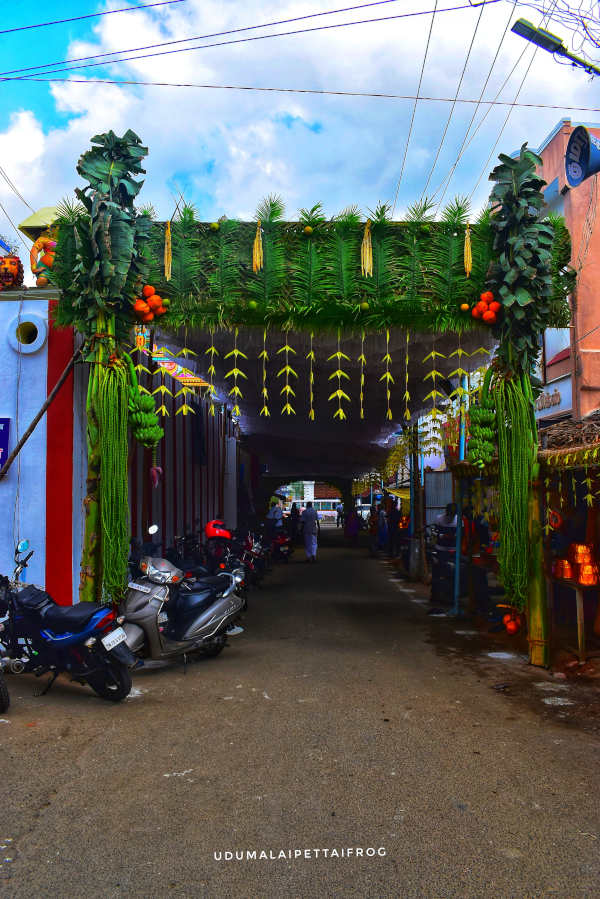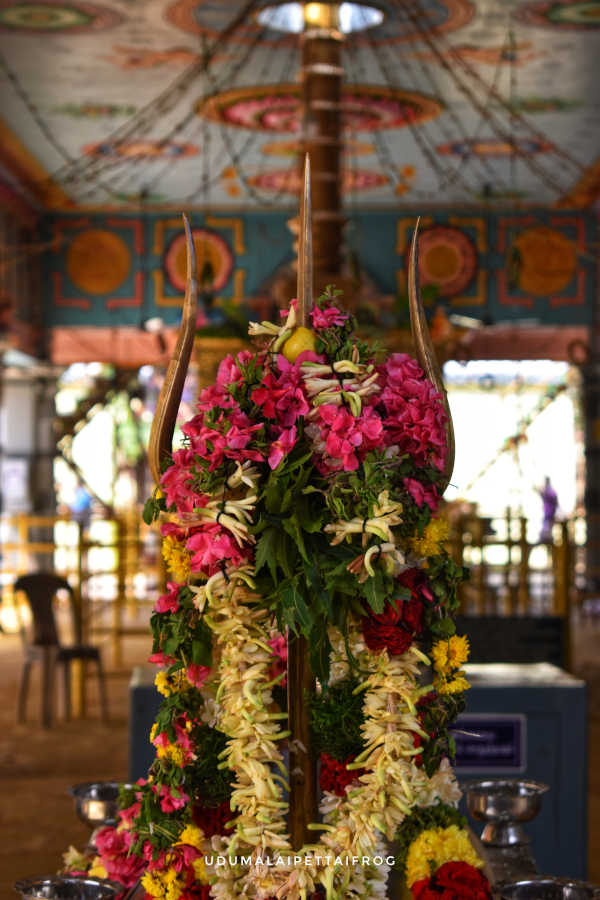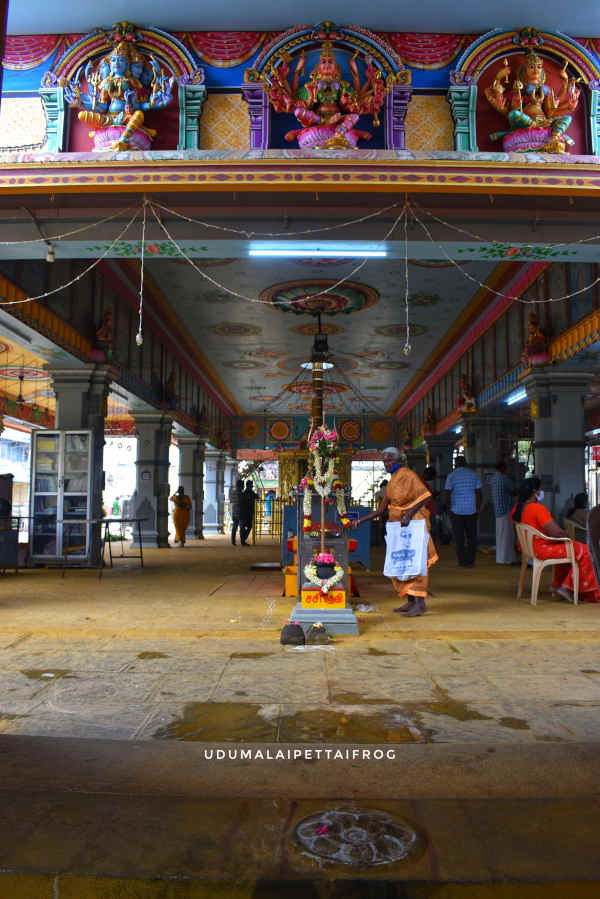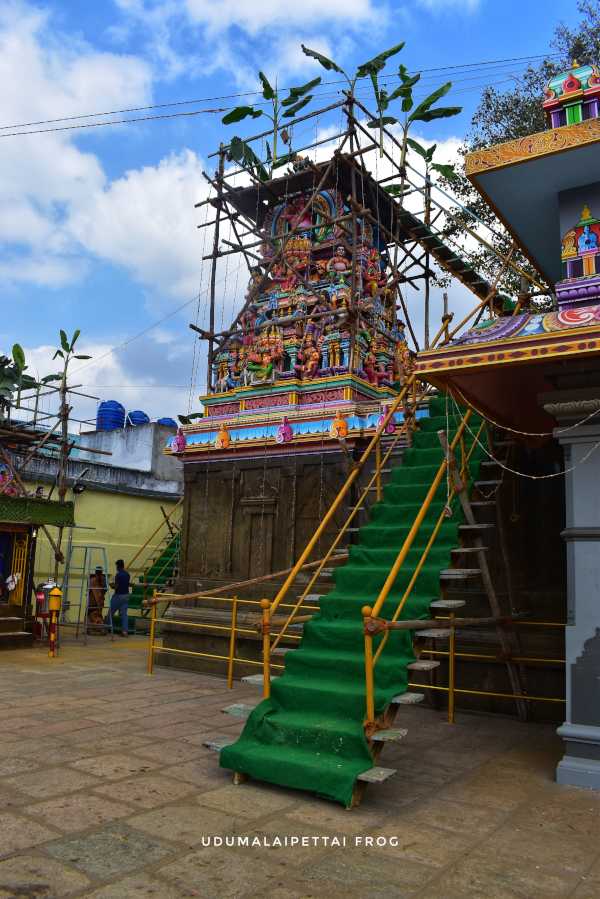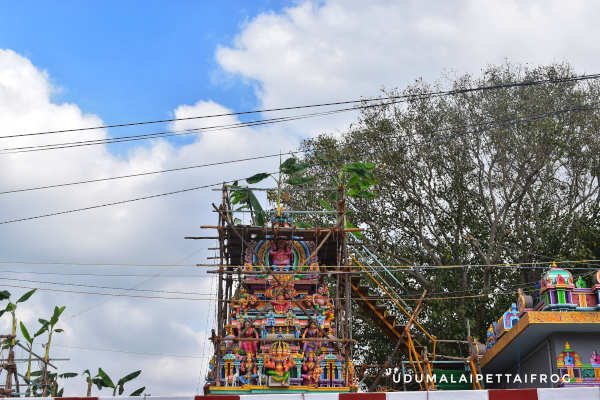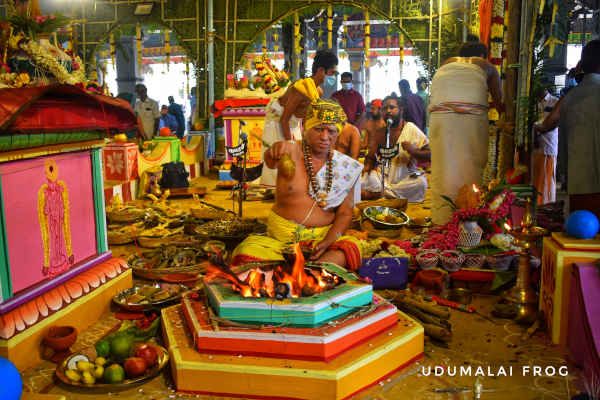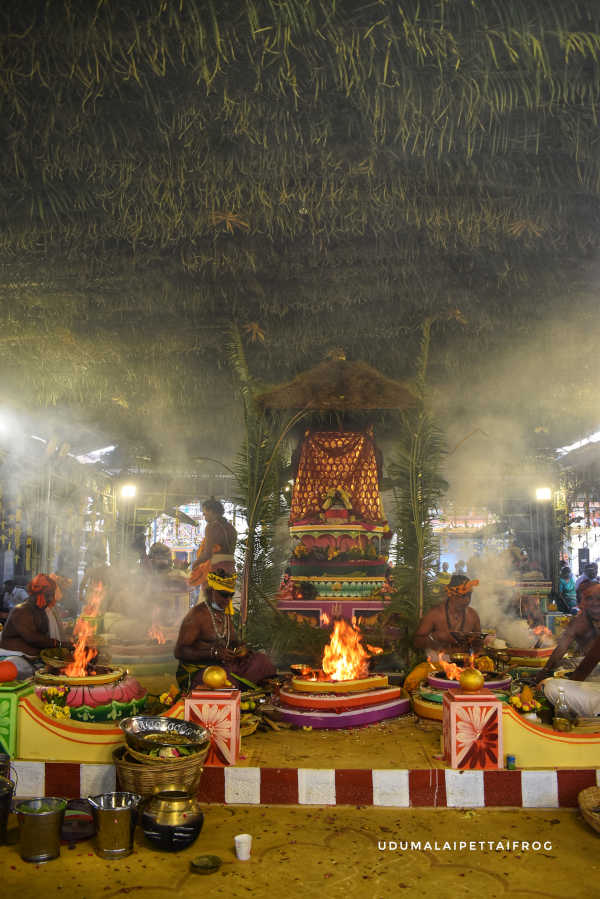 Everyone is much eager to see the Sri Mariamman temple kumbabishekam on 27th January.
kumbabishekam yagasalai is built inside the temple and devotee with mantras by Brahmin Archagars appointed by Hindu religion charitable endowment.
Arulmigu mariamman thirukovil,  udumalaipettai, tiruppur district.