Kundam Festival :
History :
  Masaaniyamman Temple :
Masaaniyamman Temple is located in Anamalai, Pollachi Taluk, Coimbatore District.  It is one of the famous temples and also a sacred place near Pollachi.  The goddess here is considered as powerful. 
She is the manifestation of Shakthi Devi and also known as Masani Devi.  It is a popular temple in sanctum sanctorum, the diety is in lying posture with 15 feet.  It is a different, unique statue.  Another popular hope among devotees regarding this temple was will cure any Illness if we go there.
1. They are devotees who are going to the temple.  They are going to attend the most popular festival known as Gundam iranguthal (walking in fire developed place when a fire had been stopped)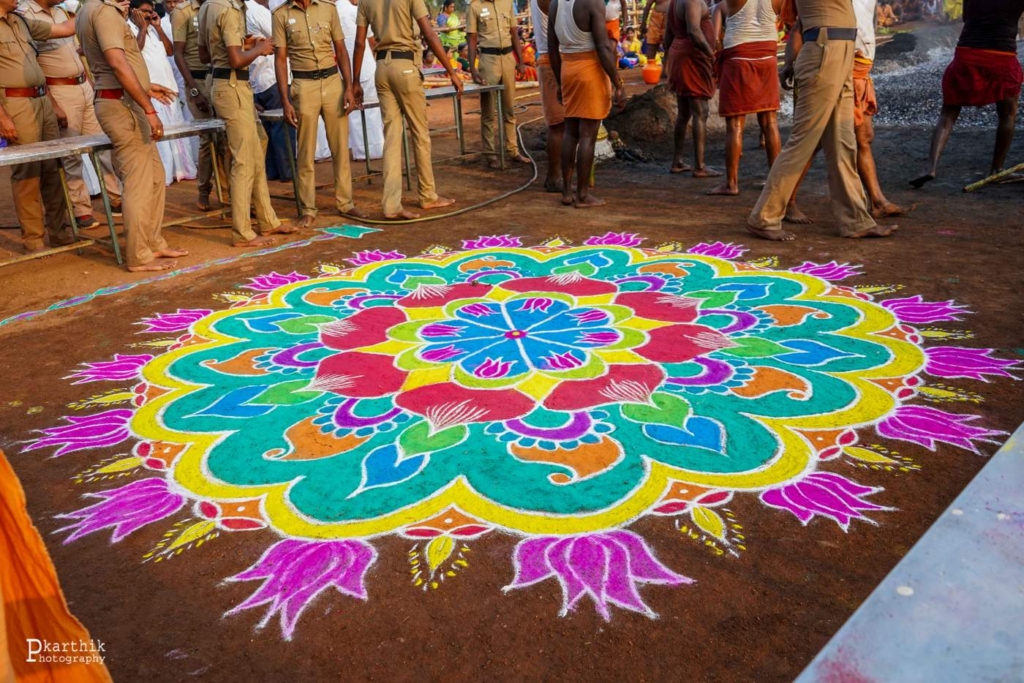 2. This is kolam.  In all Tamil rituals and festivals, the kolam is drawn at the entrance of that place.  This is for decoration.  It gives many health benefits and mental benefits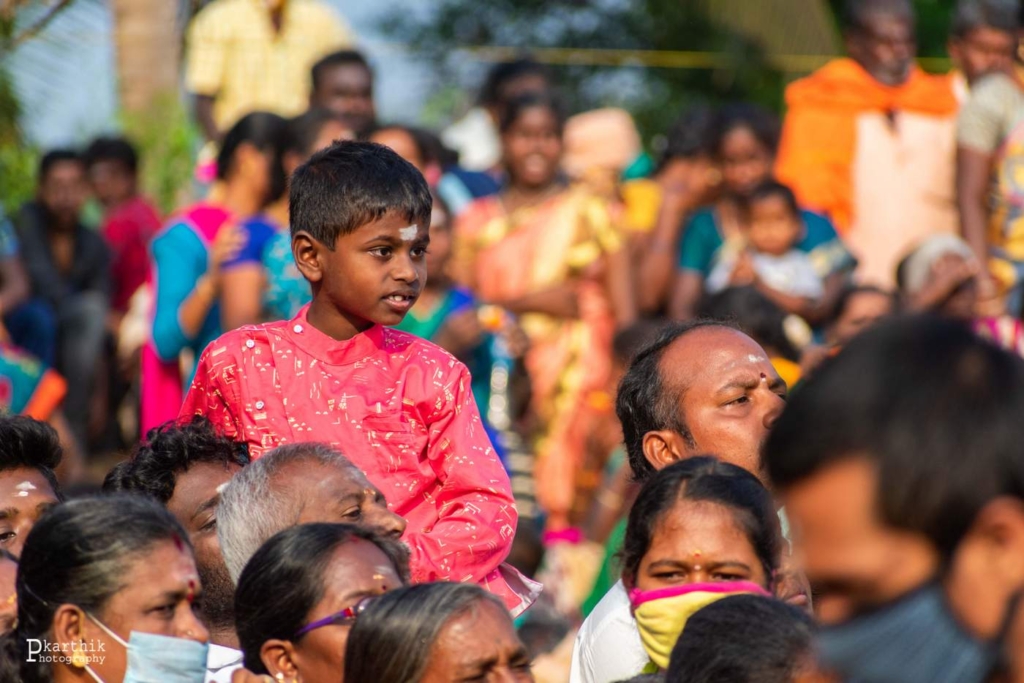 3. They are devotees.  The boy who is sitting on his father's shoulder is eagerly waiting to see Gundam eranguthal.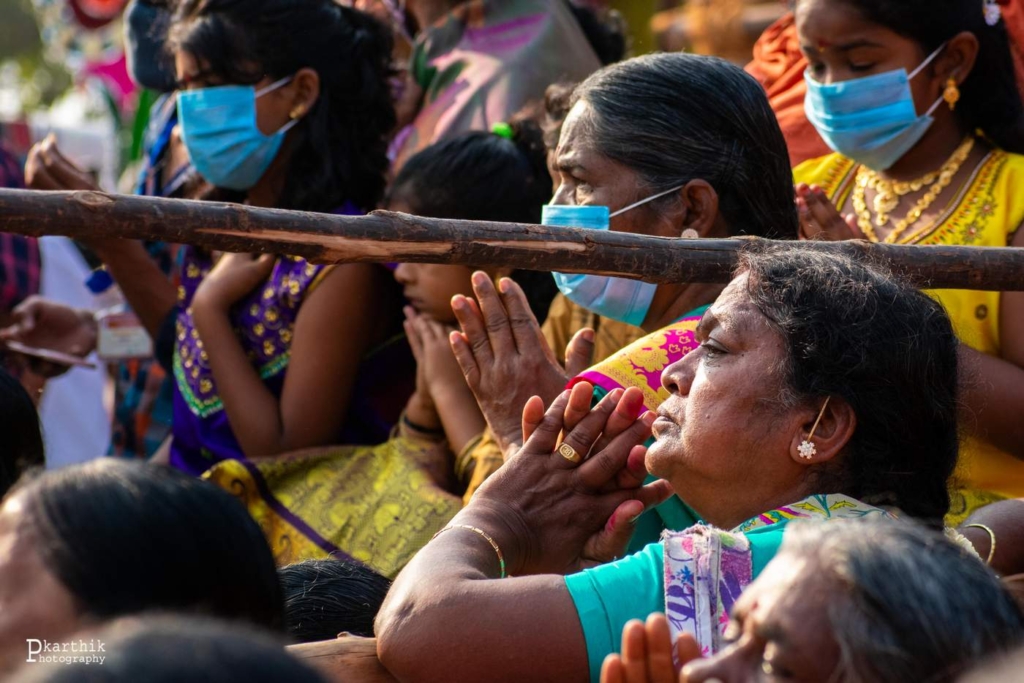 4. They are praying from the bottom of their hearts. one strong belief here was when we really pray for something in front of this goddess, she will help to achieve (or) complete that desire.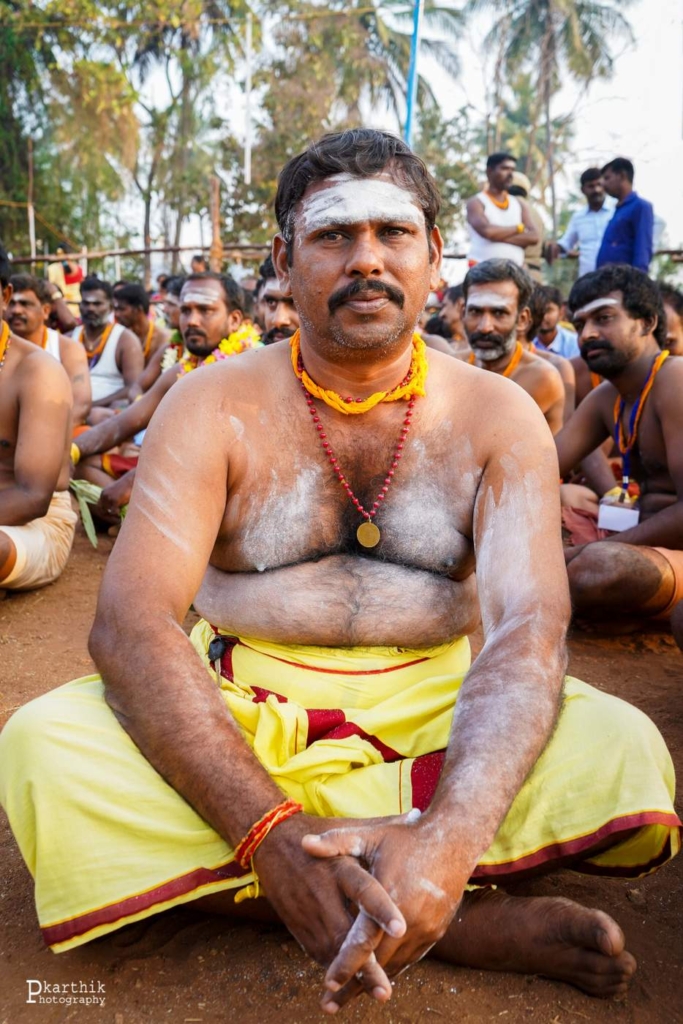 5. He is a devotee.  He was sitting on the ground.  He adorned himself with sacred ashes(thiru Neeru) behind him there are many people sitting.  one man behind him, wears a tied flower around his neck.  They are all waiting to complete that ritual (akkini Gundam iranguthal)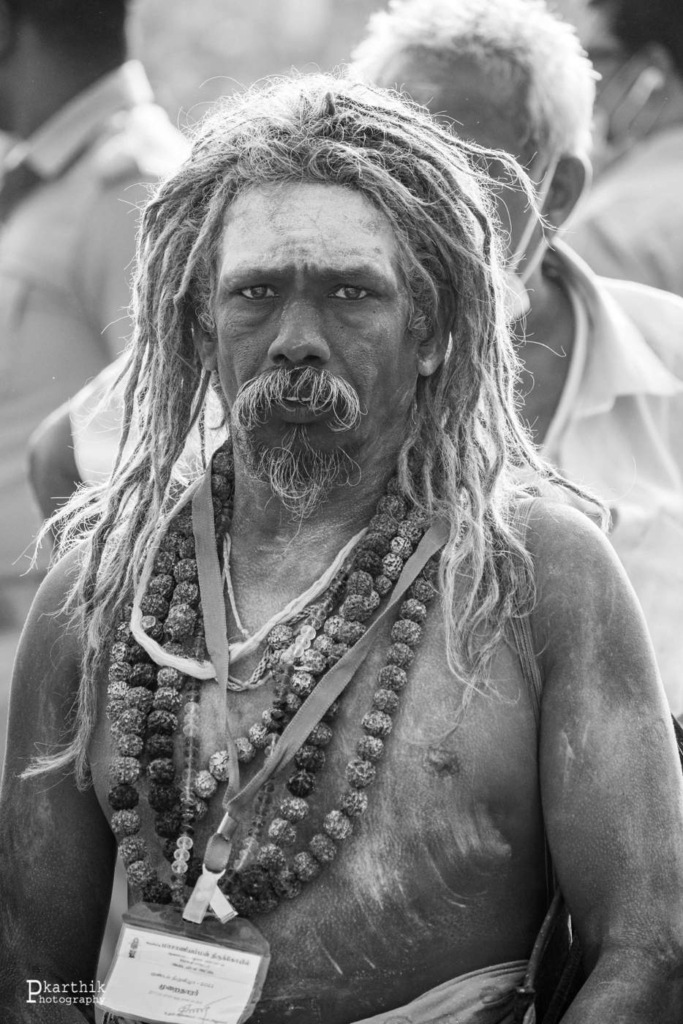 6. He also an enthusiastic Devotee of our goddess.  He grew a hair differently. This also a famous ritual.  If the goddess completes his desire in something, he shows his love, thankful feeling toward God by doing this.




7. They get enthusiastic while watching Gundam eranguthal.  Some boys are making a noise like a whistle, take photos shoots on their phones.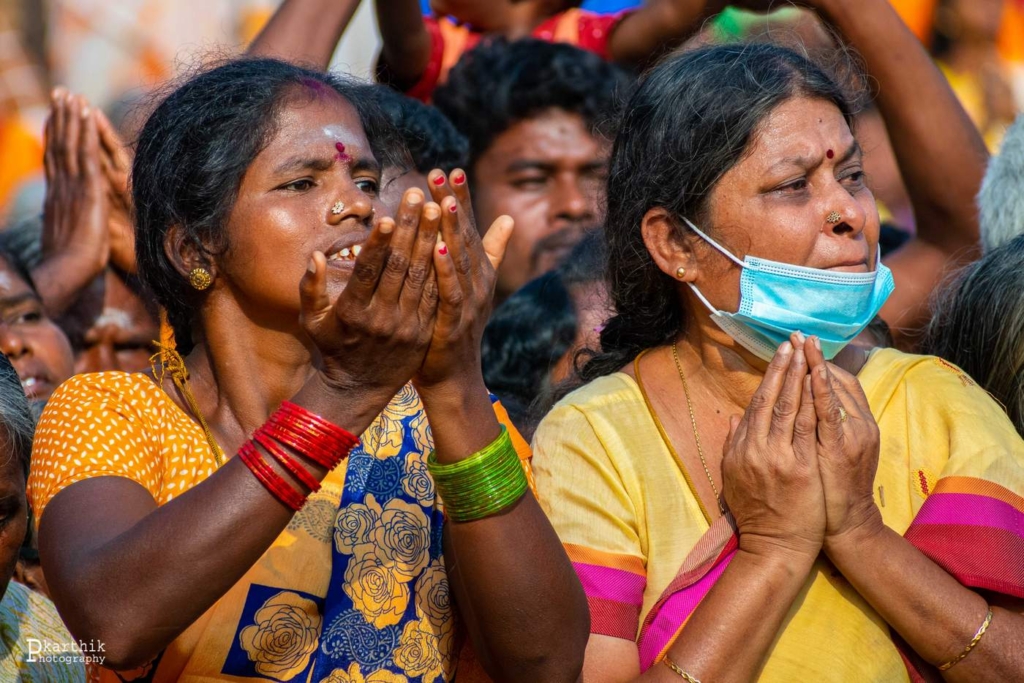 8. They are praying wholeheartedly.

9.  These are people who are going to face Gundam iranguthal.  Before going to that, the people who are going to walk (Gundam iranguthal) in fire developed place. They first bath in the Aliyar river and after that they adorned themselves using turmeric or sacred ashes(Thiruneer) and after that they tied flowers around their neck.  And after that, they will walk on that.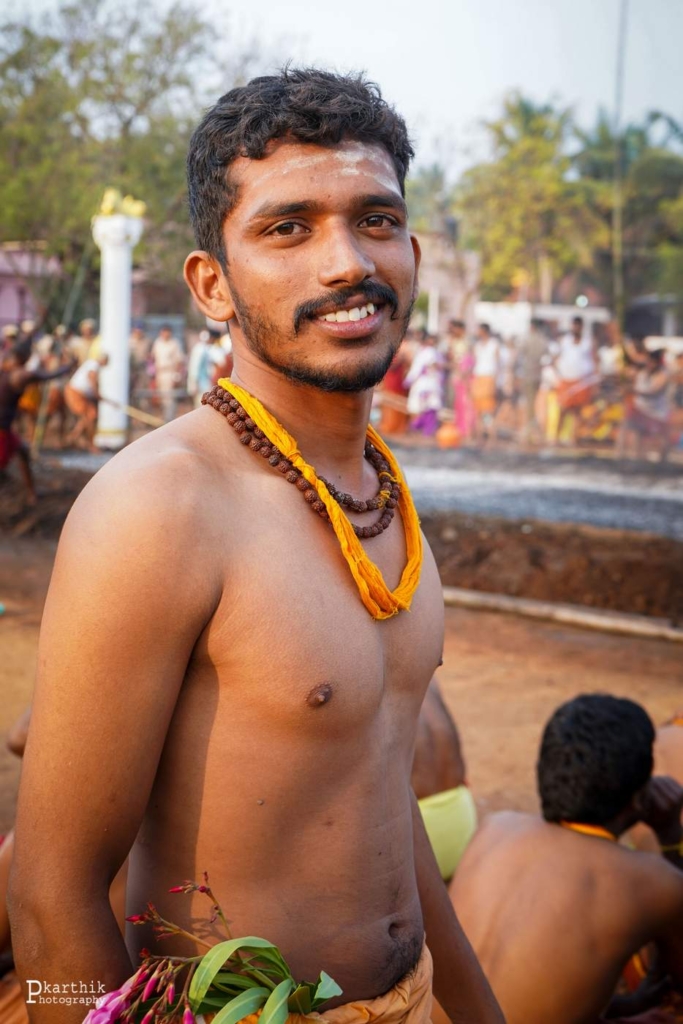 10. She is also a devotee who is waiting to do that ritual.


11. There all many people and also police around that place.  This is the place the devotees are going to walk.  That place is the first dug and after that, they will be made that as a fire growned place for Gundam iranguthal.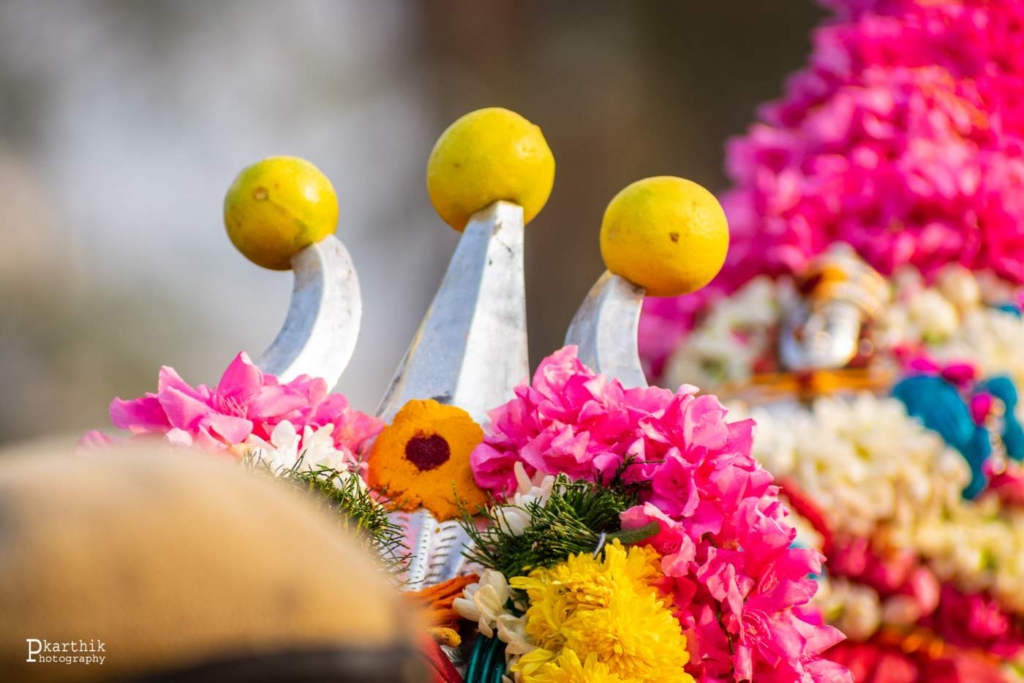 12.   This is a trident (soolayutham in Tamil)  That is decorated with flowers, lemons and Santhanam, and kumkum.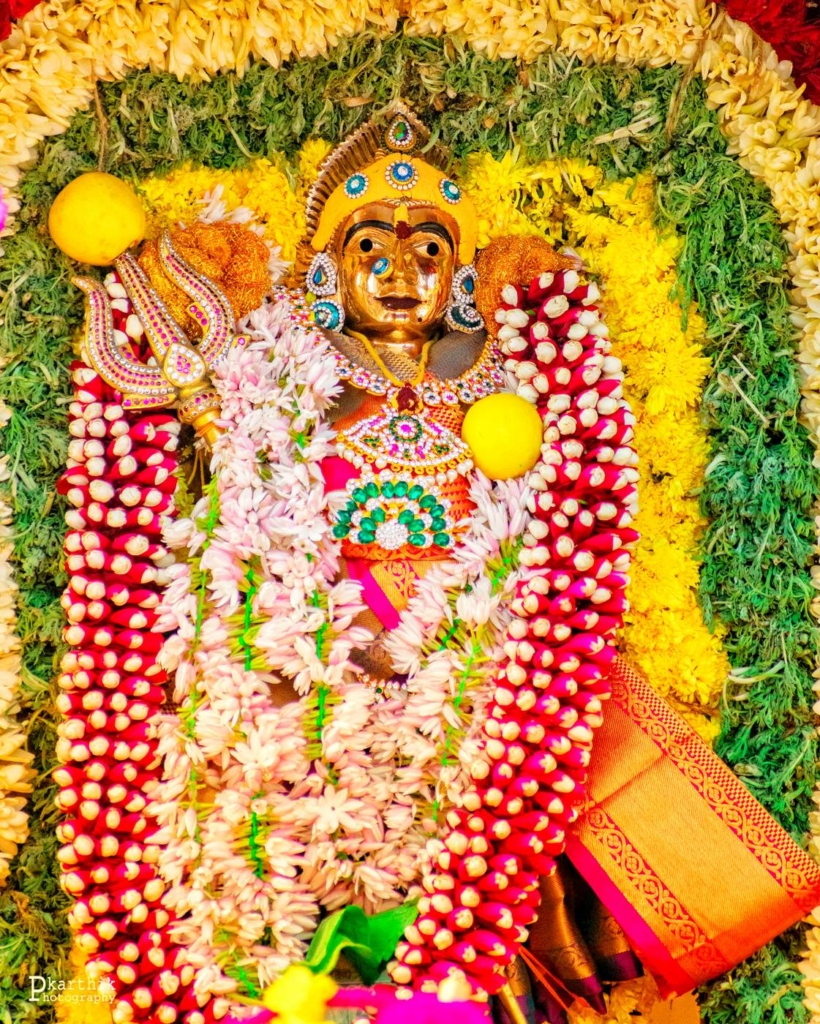 13. She is goddess maasaniamman with Decoration.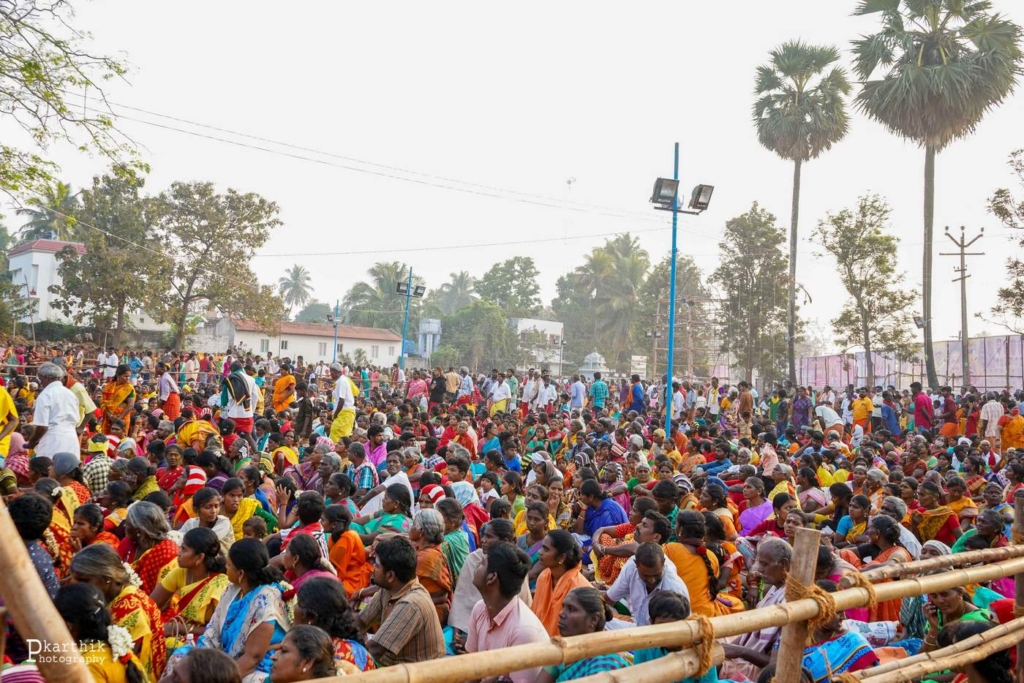 14. They are people watching that ritual ceremony.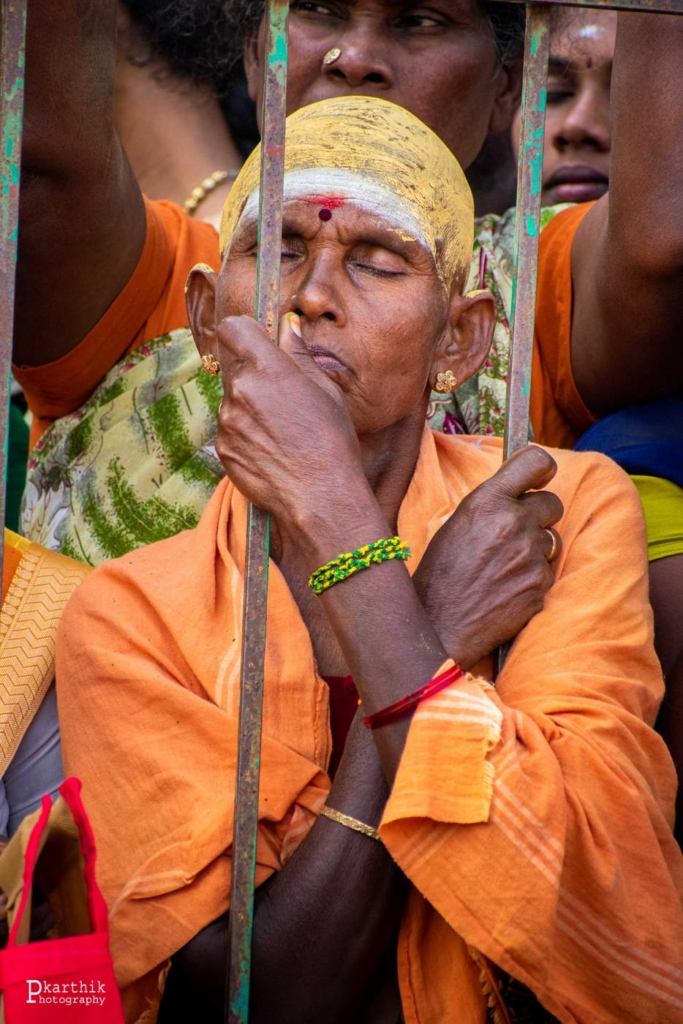 15.  A person who is doing that ritual ceremony like Gundam iranguthal

Picture Credit :
 கார்த்திக் , நெகமம் , htps://www.facebook.com/karthik.mani.980