it is one of the best theatres in this city and located center of the udumalpet. they run films mainly with u certificate because it has more family fans than any other theatre.
it was built by one well-known affluent person due to some reasons, sold to the Kandhasamy Chettiyar, Coimbatore. it is a story we saw in the theater board named Kandhasamy Cine Arts.
Every ayuthapooja Theater Owners need not pay more attention to celebrate the theater where as fans from actors club celebrate the theatre as grand function.
if you ask anyone Udumalaiyan about Lathangi, even girls from the womens college may have small memories of bunk the class and enjoyed in this movies .
you can book tickets in the lathangi theatrer offcial website developed by ticketsnew kaccinemas.com
Facilites
Barco 4K Digital cinema
Auro 3D 11.1 Surround sound system
3D Cinema
Luxurious Push Back Seats
Hygienic Food & Beverages
Online Ticket Booking
Hygienic Rest Rooms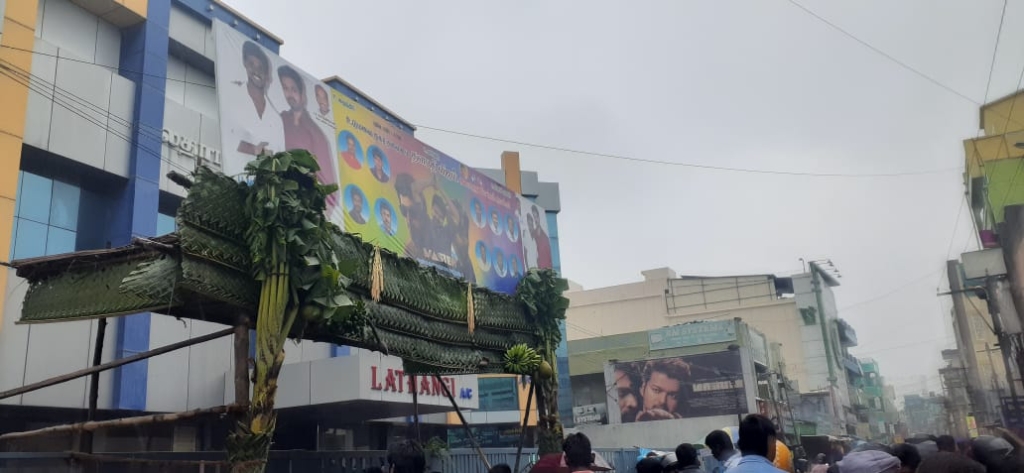 About
We provide good quality Crystal Clear digital sound with DATASATAP20 7.1 Channel surround Processor and good quality picture with Barco Projector and state of art Harkness Silver screen. We make audience comfortable with sophisticated and luxurious seating system.
Our snack counters are well stocked with quality and branded products we provide seat service also. See for yourself in the online ticketing pages, book your tickets now and enjoy a great show.
Theater Lists
---