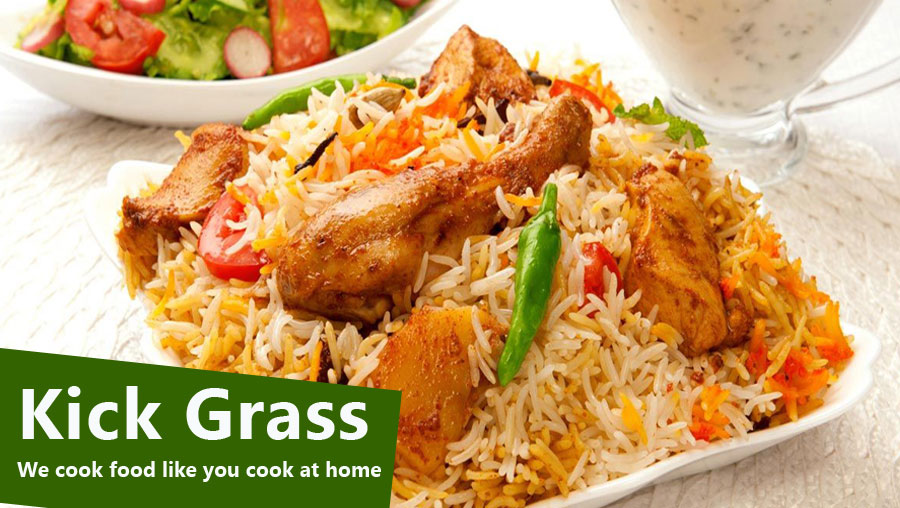 Kick Grass started up in early 2016 and we've been on an epic ride ever since. From our beginning as a coffee shop serving burgers and pizzas to the successful journey of a global cuisine restaurant serving the varieties from across the globe, we've tried to stay true to our core beliefs to deliver healthy and exceptional experience to our guests. We always work towards bringing a new dining experience to Udumalpet, that no one, not even us, has ever experienced.

ABOUT US 
Former full time IT professionals with Bachelor of Engineering background, now owners and bakers of Kick Grass. While we have spent a lot of time in the kitchen throughout our life, our passion for starting up a global cuisine restaurant grew on when we decided to cater our guests by cooking food like how we cook at home. With a decade of our IT industry experience in Bangalore, our travels took us all over the world. We've explored cities both domestic and international, sampling local cuisine to inspire new flavours in our kitchen. Together, we've created new twists on our family favourites with a homely touch in the recipes and preparations. We are the best fit to be called the family-run restaurant since we personally taste almost every dish being catered, ensuring the pleasant dining experience to our guests.
OUR TEAM 
We got the certified and qualified professionals do the job for the best food and pleasant experience delivered to our guests. We believe in young and energetic minds with the passion for learning every new cuisine and preparing it with utmost care. Each one of our team has a wide experience working in various parts of India as well as across the globe with the star category hospitality chains thereby bringing in a niche experience in understanding our guest needs in terms of food quality and service. The food you have in mind is not listed in our menu? Never mind we will prepare the dish and cuisine of your choice to give you the native feel of the delicacies when you are away from home.
REAL INGREDIENTS JUST TASTE BETTER 
Delicious food should be simple. To us this means fresh and we're all about preparing food without added colours, flavours, preservatives, Ajinomoto, vanaspati but just with the genuine raw ingredients and
 their individual, delectable flavours. When we say this we mean it! We always love to maintain the transparency of food being prepared and served to our guests thereby keeping our kitchen completely see-through. We source from farms rather than factories and spend a lot of effort on procuring the raw materials free from adulteration to the best
possible extent. We personally get involved in grinding the raw materials to extract the cooking oil and masala powders used in our kitchen. We're committed because we understand the connection between how food is raised and prepared, and how it tastes. With every dish we prepare, we're working to cultivate a better world.
WE COOK FOOD LIKE YOU COOK AT HOME 
Would you wish to customize our recipe of your choice? We will be glad to learn from you by a guided walk in to our kitchen and we will crown you as a passionate home chef in our kitchen to teach our team of your likes and unique recipes. We hate letting good food go to waste, so we're careful to cook only what we plan to sell for that day. Our preparations may take a bit longer than any commercial restaurant just because except biryanis and few other dishes, we prepare almost all the other dishes only after an order is placed. The same can be witnessed when you observe the preparations through our see-through kitchen.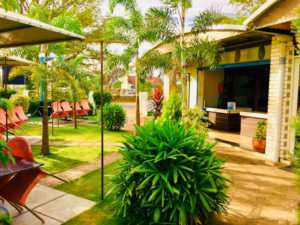 We assure you that we will do all best possible ways and leave no stone unturned to make your dining experience a memorable one.We owe a huge thanks to you for joining us on this awesome journey, and we hope that you'll continue to be a part of our story.The Team,
Kick Grass
ADDRESS
#173, Lakeview Avenue, Pallapalayam Post, Munnar Road
Udumalpet, Tamil Nadu 642112
India
CONTACT
Web : http://kickgrassrestaurant.in/