Walayar is a small town located in the Palakkad district of Kerala, India. While it may not have many popular tourist attractions within the town itself, there are several interesting places to visit in the surrounding area.
Here are some tourist places near Walayar that you can explore:
Walayar Dam:
Walayar Dam is a large reservoir located in the Walayar village near Walayar town. It is situated on the border of Kerala and Tamil Nadu, serving as a vital water resource for both states. The dam is built across the Walayar River, a tributary of the Bharathapuzha River.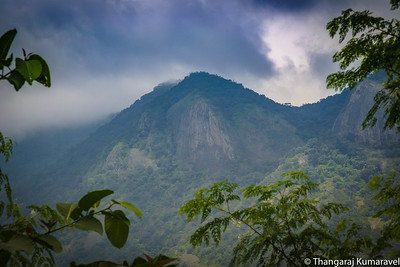 The scenic beauty surrounding the dam, with lush greenery and the Western Ghats in the backdrop, makes it a popular spot for picnics and leisurely walks. Visitors can enjoy the serene atmosphere and capture beautiful views of the reservoir. The dam's surroundings also offer opportunities for bird watching and nature photography.
Silent Valley National Park:
Located about 70 kilometers from Walayar, Silent Valley National Park is a pristine and untouched tropical rainforest. It is home to a wide variety of flora and fauna, including endangered species. The park offers nature trails and trekking opportunities for visitors.
Malampuzha Dam and Gardens:
Situated around 30 kilometers from Walayar, Malampuzha Dam is a popular tourist spot. It features a large reservoir, beautiful gardens, and a ropeway ride that offers panoramic views of the surroundings. The dam also has an amusement park, an aquarium, and a snake park.
Palakkad Fort:
Located in Palakkad town, approximately 20 kilometers from Walayar, Palakkad Fort is a historical landmark. Built by Hyder Ali in the 18th century, the fort showcases a blend of Kerala and Mughal architectural styles. The fort now serves as a protected monument under the Archaeological Survey of India.
Dhoni Waterfalls:
Situated about 40 kilometers from Walayar, Dhoni Waterfalls is a scenic cascade nestled amidst lush greenery. The waterfall is a popular picnic spot and offers a serene environment for nature lovers and photography enthusiasts.
Nelliyampathy Hills: Located around 70 kilometers from Walayar, Nelliyampathy Hills is a picturesque hill station known for its tea and coffee plantations. The hill station offers breathtaking views of the Western Ghats and is an ideal destination for trekking and nature walks.
Parambikulam Wildlife Sanctuary:
Situated approximately 80 kilometers from Walayar, Parambikulam Wildlife Sanctuary is a protected area known for its rich biodiversity. It is home to various wildlife species, including elephants, tigers, leopards, and deer. Visitors can explore the sanctuary through guided safaris and enjoy boating in the Parambikulam Reservoir.
These are just a few of the tourist places near Walayar that you can visit to explore the natural beauty and cultural heritage of the region. Remember to check the local guidelines and restrictions before planning your visit.