Absolutely! Witnessing the positive impact of the placed dustbins being utilized by the general public and pilgrims is truly a source of happiness and satisfaction. It's a clear indication that our efforts to promote cleanliness and responsible waste management are making a difference.
By strategically placing dustbins in key locations, we have provided a convenient and visible solution for disposing of garbage. The fact that people are actively using these dustbins instead of littering the surroundings speaks volumes about the effectiveness of our initiative.
Just imagine the alternative scenario if these dustbins weren't in place. Garbage would accumulate on the floor, leading to an unsightly and unhygienic environment. It could also find its way into the surrounding waters, polluting the natural beauty of the area and posing a threat to the ecosystem.
But thanks to the presence of these dustbins, we have successfully minimized the improper disposal of waste in nature-rich areas. By deploying more bins as needed, we can further mitigate the negative impact of garbage on our environment.
Promoting cleanliness and responsible waste management is a collective effort, and the utilization of dustbins by the public demonstrates that our message is being heard and understood. It's a step towards creating a cleaner, healthier, and more sustainable environment for everyone to enjoy.
Let's continue our mission by deploying as many dustbins as necessary and raising awareness about their importance. Together, we can make a significant difference in preserving the natural beauty of our surroundings and fostering a culture of cleanliness and sustainability.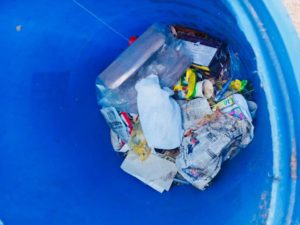 Vision : Take Udumalpet to the global heritage as a beautiful town with the credibility of clean and natural environment thereby creating a good ecosystem for tourism and support the local businesses.
Founding date
26-Jan-2018

நமது "தாகம்" அமைப்பின் குறிக்கோள், உடுமலையை ஒரு எழில்மிகு நகரமாக மாற்றி உலக அரங்கில் உடுமைலைக்கு ஒரு அடையாளத்தை ஏற்படுத்தி சுற்றுலாவை மேம்படுத்துவது. சுற்றுலாவை மேம்படுத்தினால் இங்கு இருக்கும் வணிகம் மற்றும் வாழ்வாதாரம் ஊக்கம் பெரும்.
Social work is the science of hope a social workers thoughts on cleaning up
Thirumoorthi hills the mountain of garbage Festering in the hills of Thirumoorthi not an eyestore also an open breeding for deadly diseases.
it's been more often ignored by municipal bodies and workers and the worst part is even people of neighbourhood have used to surround by waste and existing extremely unsanitary environment.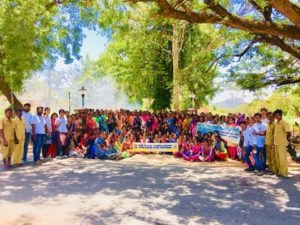 We are delighted to share the success of our recent clean-up event at Thirumoorthy Dam in Udumalai. With the participation of 200 students from GVG College, the event was a remarkable display of teamwork and dedication towards preserving the beauty of nature.
Throughout the event, the students showcased exemplary discipline and enthusiasm, making us immensely proud of the younger generation. Their energy and commitment to maintaining cleanliness in our natural surroundings were truly inspiring.
We extend our heartfelt gratitude to the staff members of GVG College for their unwavering support, which played a crucial role in organizing and executing the event seamlessly.
None of this would have been possible without the incredible efforts of our dedicated team of Thaagam volunteers. Despite their busy schedules, they took the time to coordinate and participate in the event, demonstrating their deep passion for environmental conservation.
It all began with a small group of like-minded individuals who volunteered to join the Thaagam movement. Now, after over 30 weeks of continuous efforts, their impact has expanded significantly. They have not only invested their time but also their personal resources, including funding the necessary cleaning equipment. We are also grateful to our sponsors who have generously provided dustbins to maintain cleanliness at Thirumoorthy Dam.
Every week, the Thaagam volunteers gather to clean the dam, and their commitment is truly commendable. Their motivation stems from a desire to see the place clean and to ensure the availability of pristine water for everyone to enjoy. We encourage everyone, regardless of their location, to join us in supporting this noble cause by educating others about the importance of proper waste disposal and by helping us recruit more volunteers.
We express our sincere thanks to the sponsors who have contributed to the success of our initiatives, including Mr. Shivaram from Vanathukkul Tiruppur, Classic Polo, Mr. Kannan from Sulochana Mills, and Mr. Nagaraj from SM Travels. Their support has been instrumental in facilitating our efforts to keep Thirumoorthy Dam clean and tidy.
The Thaagam team believes that real change starts at the grassroots level, with the younger generation understanding the importance of preserving nature's serenity. We take pride in our association with GVG College and their students, who exemplify the values of environmental responsibility and love for their surroundings.
With each passing week, as we witness the transformation of Thirumoorthy Hills, our dedication to waste management and environmental awareness only grows stronger. We extend our gratitude to Nandha R, Raghu Nandhan Raju, Pavithra RaghuNandhan, and the team at Nandha Motors for their exceptional efforts in painting and drilling the dustbins. Their contribution has significantly increased the number of bins deployed in the dam and temple area.
As of now, we have successfully deployed a total of 32 dustbins, and our goal is to reach 50-60 more bins. We are thankful to the sponsors, including Suguna Poultry Pvt Ltd, Sri Krishna Oil Store, Thompson Pvt Ltd, and Nandha Motors, for their generous support in this endeavor.
Udumalai is not just a place; it is our identity. Thirumoorthy Hills is not just a location; it is our pride. Together, as a united community, let us continue to preserve and protect the beauty of our beloved Udumalai and its precious natural heritage.
-The Team
Thaagam