With the sudden spurt of people demanding to look prim and sophisticated, an industrial boom is being witnessed in the salon industry of India.
This has not only been proven as a savior for the trendy customers but also the budding artists seeking employment.
For those who have developed a keen interest in equipping themselves with these skills, they are welcomed with open arms. The magnanimous popularity of such salon and spa franchises has been a result of well-developed and extensive marketing strategies and advertisement propagandas.
STUDIE'O7
Mastering all the aspects of a successful business, the South Indian company Studie'o7 with more than 25 branches has emerged triumphantly as an iconic luxury brand that has earned its name by providing premium quality services.
They have become a symbol of reliability where the clients can enter blindfolded without any regret. As a result, they have won the hearts of the valuable customers.
FRANCHISE ESTABLISHMENT
Combined with proper guidance, Rajesh Kumar K. the Managing Director of the Studie'o7 explains how they fulfill the requirements of the franchise for establishing a successful franchise as well as providing them with the choice of establishing a Studie'o7 franchise or an independent luxury lounge with the same world-class services all under ₹24-60 lakhs.
To keep them a step ahead, all the staff members have to undergo the same scrutiny and training with an exposure to a detailed guide about 'Step-by-step Services & Technical Procedures' to maintain similar high-quality standards.
The franchises are given equal opportunities to thrive and climb the ladders of recognition through coverages across all forms of media under their specially developed marketing program.
A GLIMPSE INTO THEIR SERVICES
Continuing to keep track of the advancements in their field, not only does Studie'o7 offer a peek into the catalog of services offered without the need to step into the salon but also is known for reforming its techniques.
The rapidly increasing customer base reflects the need for new innovations. Adding to the bag of accolades are their new ventures into exclusive projects like the salon mobile application.
The comfortable atmosphere keeps the customers at ease and removes any form of hesitancy. The trained professionals guide their clients to savor the heavenly experience that they provide in their salons. Preserving loyalty and trust as the core values of their foundation the franchise strives to take their clients on an ethereal journey of transformation.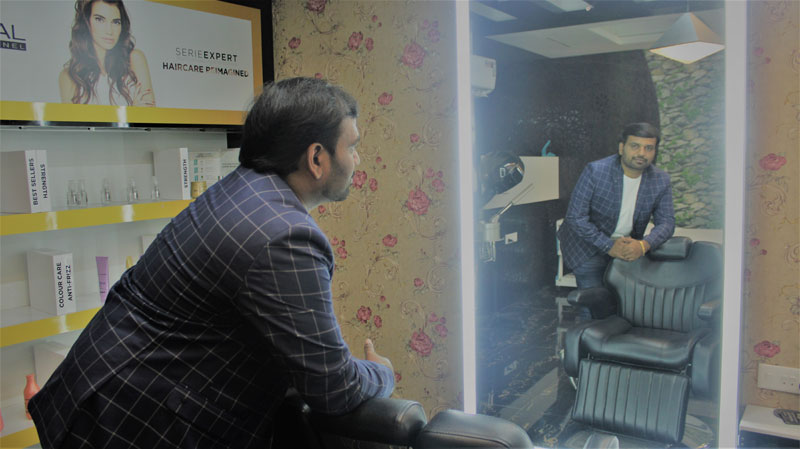 With a variety of services not limited to only skin and hair, it has slowly become a major hotspot that caters to all the needs of the customers.
A deviation from the traditional set up of offering only minimum hair service that was a norm earlier has further enhanced this franchise's appeal. Taking equal strides with the increasing middle-class expenditure, this franchise has established its foothold amongst the hungry sharks of the industry.
RELAXATION OF THE BODY
Studie'o7 is not only excelling in its quest of fulfilling the clients' desire for becoming extraordinary but also focuses on the nourishment and refreshing of their bodies. Increasing stress and competition in the modern world has created a new demand for a peaceful and tranquil space where the worn-out body could replenish itself.
"Give your stress wings and let it fly away." –Terri Guillemets
Thus, following the modern temperament, they have appointed individual spaces where the customers can enjoy various massage therapies and relaxing treatments.
The overall care for the body emerges as their highlight, wherein the customers indulge in body spas and other therapeutic packages.
SERVICES FOR THE BRIDE
Stunning and natural bridal make-up have become their forte. The day of the wedding is a very sacred and life-changing day for the brides.
"Beauty is power. The right makeup

enhances that." -Cassandra McClure
Every detail from hair to the make-up should be on par with the expectations of the bride to prevent any beauty mishap. Experienced staff removes this burden from the shoulders of the bride and make them ready to face their big day with their most beautiful self put forward.
Combining the bride's taste with the traditional hues, they create a unique profile for every client. Offering a variety of packages ranging from 'Diamond Sparkle' to 'Platinum Sheen' they pamper their brides, leaving no efforts behind.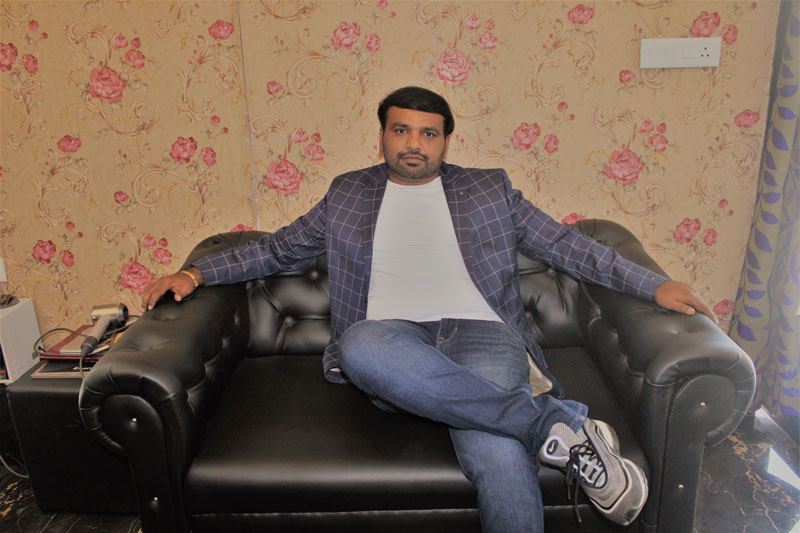 FORCE BEHIND THEIR SUCCESS
"Without continual growth and progress, such words as improvement, achievement, and success have no meaning." -Benjamin Franklin
Their fame is not only a result of their products and services but also the positive customer feedback which is a proclamation of their standard on its own.
They take immense pride in satisfying the hopes of their customers with an added bonanza of affordable prices.
Starting from a humble background, their business caters to a wide range of customers across the spectrum. One major reason why Studie'o7 has become a revolutionizing force is their close analysis of the factors that have had a detrimental effect on the Indian Salon Industry.
Inexperienced or underqualified staff, lack of professional standards, deficient funding, and non- mechanized services have been taking a toll on the Indian market for a long time.
Studying all these aspects they have created valuable strategies and offered an alternative for these deficits. A strong management system that provides global technology like Studie'o7 has filled this gap.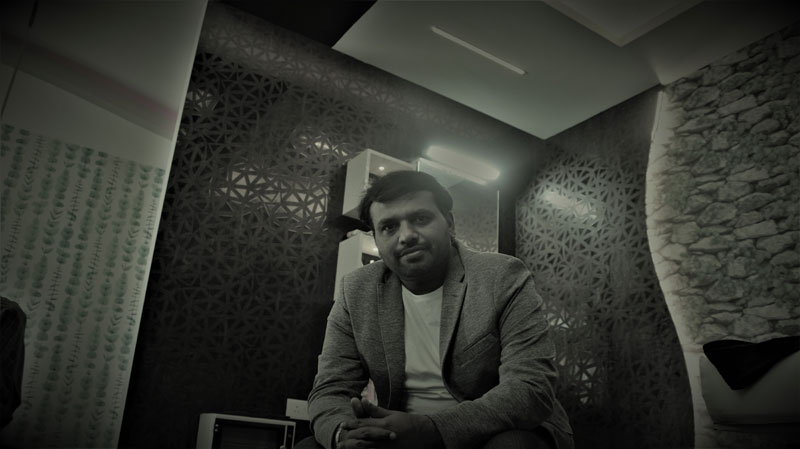 ACHIEVMENT AND GOALS
Bagging the "Best Skin and Beauty Clinic in Tamil Nadu" in 2019, they have witnessed an immense growth solely based on their constructive customer feedback and undertaking productive projects.
Effective business strategies tied with responsible management is a wonderful combination that has ensured their position at the top. With a tremendous collection of revenue, they are eyeing to bring a world-class experience to the doorstep of the Indians.