WHY ORGANIC?
Many of us even well educated people would think, skin is an external organ so using chemicals externally wouldn't have an effect. But it is completely a myth. Skin is the largest organ in a human body and it has minute pores throughout the surface which can let externally applied chemicals to affect the body internally.
The key point is that it is equally important to take care of our skin. Moreover, the commercial soaps that we get in the market (though it may be labelled with a different terminology) contains harmful ingredients like, Paraben: Added as a preservative that are considered as No.1 endocrine disrupters (Endocrine system consists of various glands that produce and secrete hormones which are spread throughout the body.
These parabens affects one or several organs of the body) >>Petrochemicals: These are the bi -products of petroleum industry and they are unsafe to be used by humans.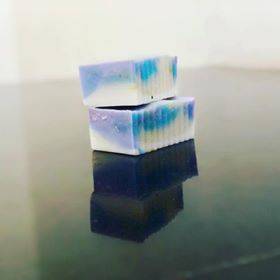 Phthalate: These are known to cause cancer and these are generally termed as plasticizer.
Synthetic perfumes: These are generally used in the commercial products to get good odor but they can cause allergies and hormonal issues. As well, synthetic ingredients may aggravate existing issues such as acne.
Artificial coloring: Artificial dyes can cause health problems and illness. Commercial cosmetics also cause skin infections, early aging and skin cancer.
Now coming to the Organic products, the raw materials used for it are, Healthy Oils: Specially bought organic coconut oils, Olive oil, castor oil that helps to moisturize the skin naturally and helps to maintain PH level.
Essential Oils: To get good fragrance in Homemade handcrafted soaps essential oils are used.
Honey, Aloe, charcoal, clays, tea tree, etc.These added ingredients are naturally brought and the benefits of each of those can be easily know.
Each flavor is varied with these added ingredients. With these facts, it is obvious that when people switch from normal product to organic, they definitely will feel the difference both external and internal health. So it is the time to go organic with V-Organic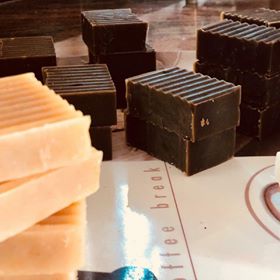 [the_ad id="755″]
About V-Organics:
Vision:
To empower women in rural areas by employing them to make handmade natural cosmetics. Mission: To provide high quality products at affordable cost and excellent benefits. V-Organics, as a team operates with a motto of giving the best products to the society.
The society and nature has already given us a lot. Considering that, it is the time to give the best to the society in turn through V- Organics. We make use of the resources of nature to give amazing products that has greater benefits for our skin.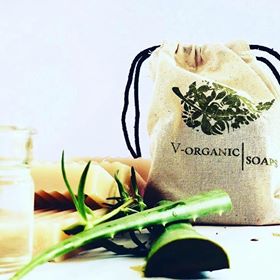 We are more specific in choosing our raw material and we pick the finest quality of all. Organic products we provide now includes handcrafted organic soaps, lip balms and Body butter, body lotion, face serum, shampoo bars, foot soak and face pack.
We also do customized soaps on the basis of our customer needs. Our story I, having more concern for my family, switched to organic way of living amidst the fast running world.
From then I started using organic products and found it to be healthier than the commercial products which I was using earlier. One such products is organic soap. Later I decided to give to the society the same benefits which I got through organic soaps and started with the art of making organic soaps. I started by giving to my friends and family and now the circle is growing day by day.
-janani Founder V-Organics
Address : Near Tirupur Road , udumalpet