Avinashi Srikarunambika Amman Udanurai Avinashi Linkeswarar temple election festival is scheduled to be held in the month of Chithirai. Corona curfew has not occurred for the last 2 years.
After a gap of two years, this year's election is set to be a riot.
The main event of the procession is the departure of the Panchamoorthys and the 63 Nayanmars take a stroll on the 9th of May.
On May 10, there will be a procession of vehicles, a wedding procession and an elephant procession.
On the 11th the Panchamoorthys rise to the throne.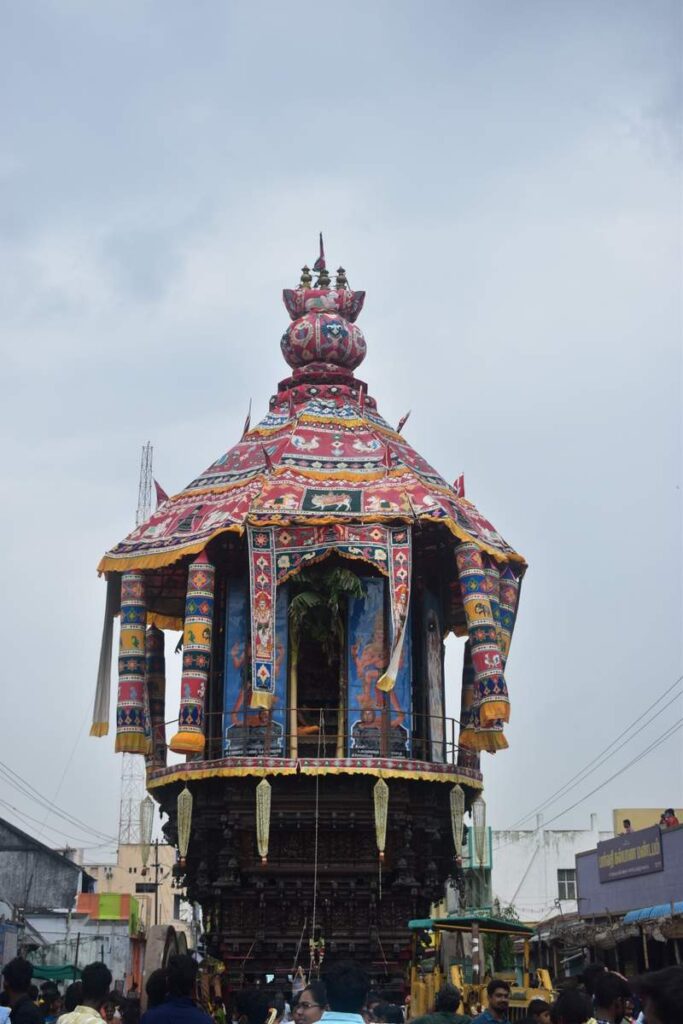 The main event of the chariot festival is the Somaskandar on the 12th with the participation of a large number of devotees.
On the 13th there is the Amman Chariot and small chariots rope-drawing and chariot ride, on the 14th the Parivattai and Theppa festival, on the 15th the Brahma Thandava Darshan, on the 15th the flag-lowering, and on the 16th the Yellow Water Festival.
Avinashi Temple Car Ther